Web Werks earmarks $10 mn for new data centre in Bengaluru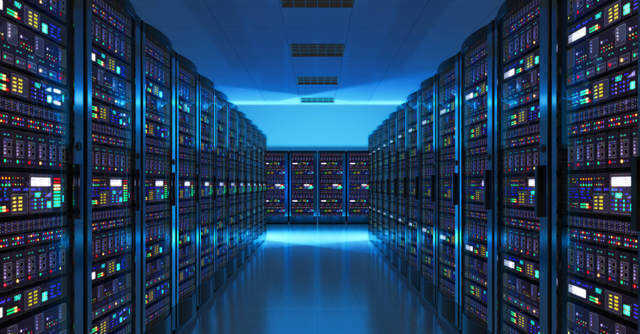 Data centre provider Web Werks on Friday said it is planning to invest Rs 750 crore (about $10.05 million as per current exchange rate) in a new project, which is expected to turn fully operational in two years.
The new data centre will be the fourth such in Bengaluru.
Web Werks has signed a memorandum of understanding (MoU) with the Karnataka government for the set up.

The data centre in the capital city will generate potential of up to 20 megawatts (MW) with further expansion possibilities, as per a statement.
Karnataka government will help Web Werks by facilitating required permissions, registrations, approvals, and clearances, the statement added.
"Web Werks' Bangalore data centre will cater to the increasing demand from hyperscalers and enterprises. We look forward to providing our new customers in South India with highly reliable and scalable solutions combining hosted infrastructure, cloud on-ramp, network, and security. The addition of this data center is part of our national expansion," the statement said.

Web Werks operates three tier-III and carrier-neutral data centres in Mumbai, Pune and Delhi NCR with a combined footprint capability of 225,000 square feet.
In February, Web Werks entered into a joint venture with Boston based enterprise information management services company Iron Mountain to accelerate its expansion plans across the country, via a $150 million equity funding.
Mumbai-based Web Werks Data Centers India, founded in 1996, offers hosting services on dedicated servers, cloud, virtualization, co-location, and disaster recovery services along with 24×7 rapid action support and an 99.995% uptime guarantee.

It has 18 data centres spread across Mumbai, Pune, NCR, Dubai, and the United States, are SAP certified. Web Werks recently announced the launch of its second data centre in Mumbai. It will be a 12.5 MW, 1,00,000 square feet centre.
Founded by Nikhil and Nishant Rathi, Web Werks boasts of a robust, neutral interconnection ecosystem of carrier, content and cloud providers including tier I carriers, over 180 internet service providers (ISP), three internet exchanges, and large content providers.
Its clients operate across sector of enterprise, BFSI, SMEs and OTTs.

The business of data centres in India is growing at a fast pace, more so with a pandemic led demand of digitisation of legacy business functions across sectors.
With top favourites in Mumbai, Pune, and Bengaluru, the business of data centres has been re-heating since the new decade's start with developments ranging from reorganization of companies to emergence of new entrants.
Watch: NTT India combo will generate 20% CAGR over next three years, says Sharad Sanghi

In April, Walmart backed ecommerce company Flipkart announced a strategic and commercial partnership with the Adani Group to set up a new fulfilment centre in Mumbai and develop its third data centre in Chennai.
Same month, French digital infrastructure major Legrand launched its data centre solutions, bringing a portfolio of global brands including Legrand, Numeric, Raritan and Server Technology under one specialist team.
---