HCL's Shiv Nadar passes MD baton to CEO C Vijayakumar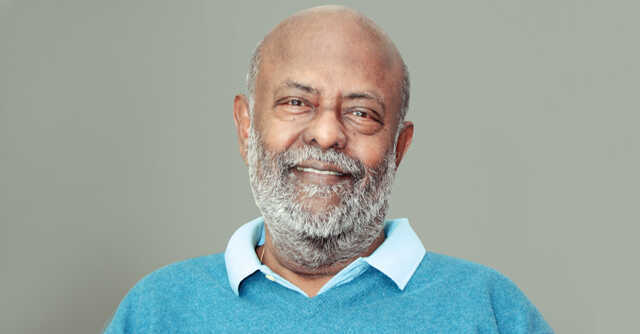 HCL founder chairman Shiv Nadar on Monday stepped down as the nearly 45-year-old company's chief strategy officer and managing director.
He is now the chairman emeritus and strategic advisor to the board. His daughter Roshni Malhotra-Nadar had taken over as the chairperson in July 2020.
The 76-year-old was succeeded by current CEO C Vijayakumar as the company's new managing director for a tenure of five years from July 19.

Nadar co-founded the HCL Group, initially a technology hardware company, in a garage in 1976.
Under his time with the company, HCL has reached to its years of prowess in the global digital transformation space.
Some of HCL's early few products was India's first 8-bit microprocessor-based computer in 1978, the first Relational Database Management System in 1983, client- server architecture in 1984, and the world's first fine-grained multi-processor UNIX installation in 1989.

Moving into remote infrastructure management, HCL went on to implement and manage the National Stock Exchange's early information and systems migration.
HCL also partook in India's telecom revolution through the creation of the largest mobile distribution network with Nokia. HCL Technologies.
Eventually, HCL Technologies, which spun out of HCL's R&D unit, turned into India's third largest IT services firm headquartered domestically.

Nadar also co-founded NIIT in 1981, to deliver low-cost quality technical education. In 1994, he established Shiv Nadar foundation for his philanthropy.
Separately on Monday, the Noida headquartered company also appointed Vanitha Narayanan to its board of directors, changing its composition to include four women.
A senior global executive and board leader, Narayanan retired after a career spanning three decades at IBM. Roles served included managing director and chairman of IBM India.

The top-deck churn was made public alongside the quarterly results announcement, after market.
HCL Tech said it expects revenue to grow in double digits in constant currency for the financial year ended March 2022.
In the first quarter ended June 2021, HCL Technologies reported Rs 3,214 crore in total profit, up 9.9%. Total revenue in the quarter was up 12.5% at Rs 20,068 crore.

Quarterly total contract value (TCV) of new deal wins stood at $1,664 million, a 37% growth, with eight large services deal wins, and four significant product wins, at the company.
"We remain very confident of a good QoQ growth for the rest of this year, enabled by 37% YoY growth in bookings and 7,500+ net hiring this quarter," CEO and now managing director Vijayakumar said in a statement.
---