Decoding Q1 profits of India's four largest IT services exporters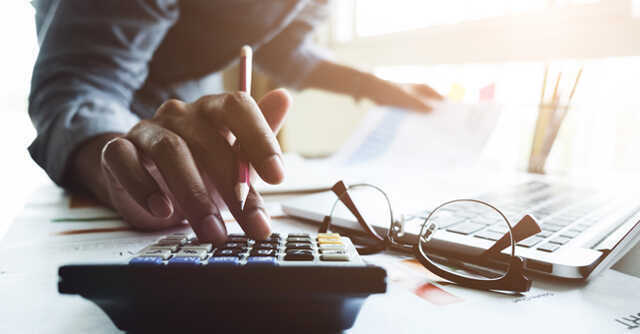 India's four largest information technology (IT) service exporters reported a combined profit (attributable to shareholders wherever applicable) growth of 24.5% at Rs 20,645.5 crore, as per latest quarterly results announcements.
Revenues at the four firms -- Tata Consultancy Services (TCS), Infosys, HCL Technologies and Wipro -- totaled Rs 1,11,882.4 crore, up 17.7% year-over-year (YoY), in the first quarter (Q1) ended June 2021.
Major themes surrounding Q1 of FY21 in the IT services sector included continued client demand on core transformation deals, consistent operating margins, rising attrition, and returning signs of broad-based growth.

Read: Tier-I IT services firms regain strength in a seasonally weak quarter
TCS
Total revenues at TCS, the country's largest software services exporter, grew from Rs 38,322 crore to Rs 45,411 crore in the quarter. Operating margin stood at 25.5%.

Growth at the Mumbai headquartered company continued to be led by the life sciences and healthcare verticals which grew 25.4% YoY. Banking, financial services and insurance (BFSI) grew 19.3%. Retail and consumer packaged goods (CPG) bounced back to double-digit growth this quarter, growing 21.7%, with discretionary retail as well as parts of travel and hospitality segments showing signs of recovery in major markets.
The manufacturing vertical grew 18.3%, technology and services grew 12.3%, and communications and media grew 6.9% YoY.
In terms of geography, North America grew 15.8%, United Kingdom grew 16.3%, continental Europe grew 19.7%. Latin America grew by 16.1%, while Middle East and Africa 25.3%. Growth in the Asia Pacific region, specifically India, remain slightly impacted in sequential terms.

In the quarter, TCS said it added two more customers in the over $100 million band, bringing the total to 50. It added five more clients in the over $50 million band, bringing the total to 105. In the over $20 million band, it added 11 more customers, bringing the total to 241. It added 23 more customers in the over $10 million band, bringing the total to 405 and 22 more clients in the over $5 million band, bringing the total to 586. The over $1 million band saw 52 client additions, bringing the total to 1,180.
Infosys
Total revenues of Bengaluru based rival Infosys, on the other hand grew from Rs 23,665 crore to Rs 27,896 crore. Operating margins were at 23.7%.

Digital business at Infosys, a standalone revenue categorization TCS has stopped reporting, grew by 42% and currently constitutes 53.9% of overall revenues.
Financial services grew by 22%, retail 22%, life sciences 21%, manufacturing 18% and the North American geography by 21%. Large deals, ones sized over $50 million in value, were at $2.6 billion.
On the back of continued client interest, Infosys also increased its FY21 revenue growth forecast to 14-16% from 12-14%. The operating margin outlook remains unchanged at 22-24%.

Wipro
Wipro, also based in Bengaluru, posted total revenues of Rs 18,252.4 crore, up from 14,913.1 crore.
The company categorises its industry verticals with a geographical division each. Its top three markets grew double-digits, even excluding its largest ever acquisition. In Americas 1, it grew 18%, with the health and consumer verticals leading from the front. In Americas 2, it grew 24%.

The manufacturing business is making a recovery slowly, Wipro said, adding that its European business delivered a 32.5% growth on the back of several large deal wins as well as the Capco acquisition.
Wipro's top 10 customers grew 17.9%, as it added two customers to the over $100 million account category and two new customers in the over $50 million account category.
HCL Technologies
Up north, Noida based HCL Technologies reported total revenue of Rs 20,323 crore from Rs 18,137 crore.
The rise in digital engineering demand in the hi-tech and life sciences sectors, similar to Wipro, saw the engineering and research and development segments roar back into growth levels of 10.7%. The IT and business services segment grew 13%. Products and platforms grew 6%.
Geographically, Americas reported growth of 13.5%, Europe 5.1%, and rest of the world at 20%. The $50 million client bracket at HCL expanded from 35 to 37, while the $20 million bracket expanded from 96 clients to 104 clients.
HCL won eight large services deals and four significant product deals across the industry verticals of oil and gas, financial services and technology
Attrition
Increased business in the core transformation spaces across sectors thanks to Covid-19 has led to large scale attrition heightening across technology companies.
TCS reported an attrition rate in the last 12 months at 8.6%. Attrition at Infosys increased to 13.9%. At Wipro, attrition at a trailing twelve months basis stood at 15.5%. At HCL, attrition stood at 11.8%, down from 14.6% last year.
All four companies have hence continued with expansive hiring plans designed for the rest of 2021, across roles, geographies, and profiles of software engineers, indicating robust demand environment.
Also read: Wipro, Infosys, TCS bumped up CEO payouts 47% to $17.6 mn in pandemic year
"We see last twelve months (LTM) attrition increasing 140 basis points (bp) quarter-on-quarter as an indication of elevated supply constraints in the industry and expect this to be visible in TCS' peers as well," Motilal Oswal Financials Services said in a research note.
Headwinds
Wipro is expected to see multiple margin headwinds on account of wage hikes, the Capco integration, retention, hiring related expenses and investments. On Tuesday, it launched Wipro FullStride Cloud Services, and said it would invest $1 billion in cloud technologies, capabilities, acquisitions and partnerships over the next three years.
"Deals saw an increase in tenure, with a higher proportion of cloud-centric digital transformation programs. While growth in 1QFY22 was impacted by supply-related challenges (60-70 bp) and project completion in Europe, we expect HCL to deliver 11.5% USD revenue growth in FY22, led by a good demand environment and strong deal pipeline in Europe and US," a Motilal analysts note on HCL said.
The company should also benefit from a strong rebound in ER&D.
Other factors of wage hike, lower products and platforms growth, and sales and marketing investments as margin headwinds in FY22 will affect HCL. "This should more than offset the benefits from growth-led positive operating leverage and reversal of COVID-related costs in 1Q."
---