Zoom prefers Tata Teleservices to expand its footprint in India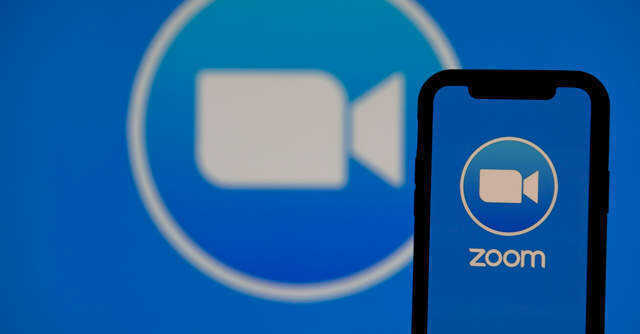 San Jose-based video conferencing solutions provider Zoom Video Communications, on Thursday chose Mumbai-based digital services provider Tata Teleservices as its preferred partner to drive collaborative solutions into the Indian market.
The two said in a joint statement that they have partnered to offer a scalable communications solution to enterprises and individuals alike.
Tata Teleservices will leverage Zoom's platform to address the growing collaboration requirements of enterprises for seamless unified communications, as per the statement.

The solution aims to address over work-from-anywhere and flexible working models having gained widespread prevalence across modern society.
"We are delighted to be Zoom's preferred partner in India and look forward to introducing more of their innovative Collaboration solutions to the Indian market," Vishal Rally, senior vice president - Product & Marketing, Tata Teleservices, said.
With Tata Teleservices sorting out the go-to-market strategy of accelerating adoption of the new product, it will bring Zoom's platform services such as Zoom Meetings and Zoom Webinars to enterprises of all sizes.

"Tata Teleservices and Zoom will address the Unified Communications needs of Enterprise customers, especially SMEs across the country. Organizations across industry segments such as banking and financial services, healthcare, IT-enabled businesses, and education will now have access to one-stop unified communications solutions backed by Tata Teleservices highly acclaimed 24/7 managed service support capabilities and trust," the statement added.
Tata Teleservices and Zoom's Video Communications platform offers a host of unique features like Live Video, streaming of Video Webinars for up to 50,000 viewers, include one click access, video, voice, content sharing, recording, virtual backgrounds, company branding, multi-layer security, and meeting participation of up to 1.000 people on video from locations across the globe.
"We are excited to partner with Tata Teleservices and offer their growing customer base our highly intuitive, secure and all-inclusive video-first communications platform that enables them to have cross-functional meetings spanning continents in real time," Sameer Raje, General Manager & Head of India, Zoom, added.

The statement further said that Tata Teleservices has leveraged its deep customer expertise and has taken several initiatives in the recent times to empower Enterprises with innovative and reliable solutions that significantly boost their competitiveness.
It has strengthened its portfolio of enterprise grade solutions such as Smartflo, SmartOffice, Ultra-Lola, smart internet leased line, collaboration solutions, IoT, data management, and cyber security solutions across industries.
Tata Teleservices offers a comprehensive portfolio of voice, data and managed services to enterprises and carriers in the country under the brand name Tata Tele Business Services. It operates a wireline network and offers its products and services in more than 60 cities across India.

---