The mad rush to deliver grocery online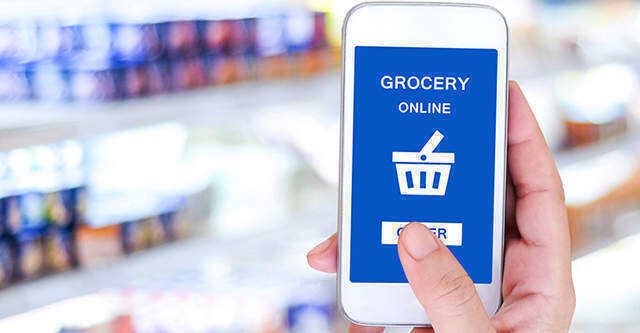 Hyperlocal grocery delivery is making a comeback as Quick Commerce, promising delivery timelines as short as 30 minutes.
Buoyed by the success of JOKR in the US which recently raised $170 million to deliver grocery, fresh and other categories from local businesses within 15 minutes, Indian online grocery space has seen a shift to shorter delivery timelines.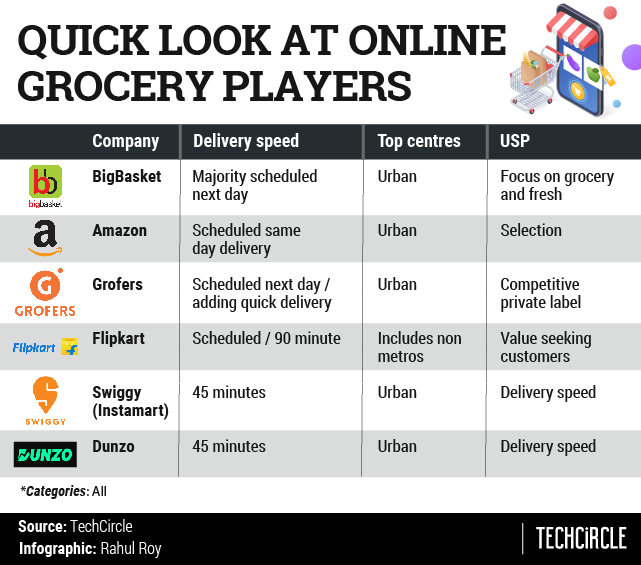 While scheduled same day or next day delivery have been the norm from the likes of Tata owned BigBasket, Zomato-backed Grofers, instant deliveries by Swiggy's Instamart and Dunzo's network of dark stores is pushing the players to up their game.
Ecommerce majors Amazon and Flipkart which deliver fresh produce and groceries through the Amazon Fresh and Flipkart Quick model too are looking at a 90-minute or ideally a two-hour delivery slot.
Apart from the usual suspects, new players are emerging in the space including meat and fish retailer FreshToHome which has introduced FreshToHome Daily to cater to the demand.

While nearly 90% of the online groceries are still scheduled deliveries, Quick Commerce is a phenomenon worth reckoning, says Rohan Agarwal, associate partner at consulting firm, RedSeer.
A recent report by the company says that Quick Commerce's penetration in online consumables market is at 7% currently and is expected to grow to 12-13% by 2025.
In terms of GMV, the market for Quick Commerce has the potential to grow from 0.3 billion in 2021 to $5 billion in 2025, says the report according to the firm's estimates.

The wallet share between stock-up ordering at the beginning of the month, versus that targeted by Quick Commerce models is nearly equal, says Agarwal.
"Stock up is typically 40-50% of the consumer's wallet share and that is the same in case of top-up purchases," Agarwal told TechCircle.
He added that while micro-delivery companies which supply milk, bread and other fresh categories by morning allow users to add items till late at night, the wait time is relatively long for users looking for instant gratification.

Egreen Farms backed fresh produce e-retailer VegEase has a different perspective to offer – quick deliveries are not always the only best selection.
"The return ratio for grocery and fresh deliveries are high in the industry, averaging 3 to 4%, while we have managed to keep it to 0.25%. This is because the customer prefers selecting products on their own as they also want quality apart from quick delivery," Arpit Katta, CMO and CFO at VegEase told TechCircle.
The company is currently live in the Delhi-NCR region and plans on expanding to other cities over the next few months.

Apart from tapping into the existing consumer base and logistics capacity, the Quick Commerce model tried also adds high frequency of transaction on any given app.
"The number of e-commerce order we supply to a household is average of 10 per month and food orders averaged 8 orders per month since Covid. The number have now gone up to nearly 20 orders per month per household after the introduction of instant delivery for groceries," said Srinivas Madhavam, CEO of Exprs, which aggregates orders in gated communities and large tech parks and delivers them to the door of the recipient.
Another category which is targeting the value-customers in the online grocery segment is the rise of the community buying model popularised by Otipy, DealShare and City Mall – which are yet to pick on the instant gratification of a 15-minute delivery.

---