Innovations in ERP, supply chain, cloud drive Polycab's digital transformation plans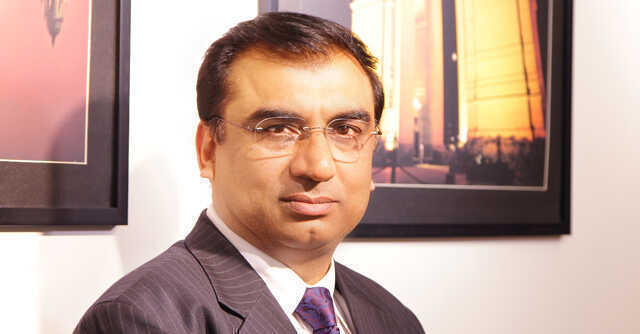 Polycab India, a manufacturer of wires, cables, fans, switches and a host of other fast moving electrical goods (FMEG), recently reported a jump in its consolidated net profit of 32% in the fourth quarter of 2021, up from Rs 215 crore in the same quarter last year.
The company's revenues had also seen an uptick by 43% to Rs 3,037 crore.
A critical factor for this growth, apart from the new project wins and better consumer sentiments, has been a higher sales realisation.

A key factor that contributed to a spurt in sales was the deployment of a mobile application platform by the IT team of the company, which is now used by its dealers/ distributors in a self-service model.
The application handles tasks such as sales order booking, order status, prevalent price list, dispatch details, test certificates, incentive schemes, complete account ledger and a host of other processes used by the dealer.
"It has led to improved productivity by fast-tracking the process via automation at each level, cutting down the back-and-forth coordination such as follow up calls while increasing engagement," Vivek Khanna, executive president & CIO, Polycab, told TechCircle.

The result of the application has been in making auto billing possible, leading to a reduction in processes and time in the overall delivery cycle.
"This portal has been very successful, accounting for more than 90% orders booked through channel sales," said Khanna, on the impact of the application to the results of the company.
Creating a strong ERP core

Another prominent entity in the IT infrastructure of Polycab is its core Enterprise Resource Planning (ERP) system which handles multiple business processes.
"One big area we have focused on is the advanced automation. By freeing our IT teams from operational tasks, we are encouraging them to develop an innovation mindset," Khanna said.
The ERP platform has been upgraded over the years to provide accurate data and real-time visibility.

The system has also seen multiple add-on modules such as ones for advanced pricing, dealer incentives, freight management, price variation and the likes, which have helped bring in better efficiencies into the company's processes.
The ERP platform deployed by the company is the Oracle E-Business Suite, which can also handle backend applications such as dealer/employee portals, BI and other analytical platforms.
"In parallel, we have also started digitalising each activity in our organisation. With the guiding principle of capturing the data at source," Khanna added.

These data sources are also to be interlinked so as to make data mobility the central tenet in the applications being built, he said.
More specifically, some of the different CRM systems that have been deployed include one for leads/ opportunity management of wire, cable and project business, and another CRM for FMEG products to handle the sales team, distributors for secondary sales and connecting sales team for primary sales.
"All these enabled our digital transformation to be on track for customers - DMS/Retailer platform, Dealer Portal, and Customer Care platform," Khanna said.

For the employees, other digital platforms such as one for expenses management and a Human Resource Management Platform was also deployed.
What's going on in the supply chain?
Polycab currently houses 25 manufacturing units under its umbrella which are distributed across the states of Gujarat, Maharashtra and Uttarakhand, along with one in the union territory of Daman and Diu.
Three of these deals are with the manufacturing of FMEGs. The wires and cables business of the organisation grew by 35% year-on-year to Rs 2,487 crore in the fourth quarter of 2021, while FMEG grew by 89% to Rs 347 crore.
This was partly possible by a strong supply chain management system.
The company needs to optimally utilise its two main raw materials -- copper and aluminium.
"To keep costs in check, we must strictly follow zero design deviation for negligible wastage. Conversion costs need to be kept to a minimum too," Khanna said.
The supply chain helps in the monitoring of material consumption at each phase of the manufacturing lifecycle, which in turn has lead to better operational efficiencies at the shop-floor level.
For this the Polycab has deployed Oracle's Mobile Supply Chain Application, integrated with the Oracle EBS.
The supply chain solution utilises barcodes and sensors and also allows handheld devices to scan barcodes and execute transactions on the fly.
These handheld devices have made the manufacturing lifecycle more seamless, starting from receipt of material to final dispatch.
Additionally, it also allows to track and trace materials on the move.
The Cloud component
Khanna told TechCircle that the vision of the company was to transform into a cloud-first, data-driven business.
The current strategy is a cloud-native approach for any new application that is being rolled out.
With auto-scaling capabilities being deployed, the team has been able to reduce testing and QA instance costs on the Oracle Cloud Infrastructure.
Also read: Wipro launches cloud solutions brand, earmarks $1 bn spend
The crucial component of treasury management is handled by an application from Bengaluru-based risk management solutions provider IBS FINtech.
The application has helped in automation and digitisation of activities related to treasury management, investment management, documentation and transactions.
In terms of any apprehensions towards the public cloud, Khanna told the Tech Circle that security was a hindrance to move to the cloud in the past.
"Today, a second-generation public cloud infrastructure is perhaps more secure than traditional public clouds and on-premises data centres," Khanna said.
A second generation cloud, such as the Gen2 OCI deployed by Oracle providers for integrations across applications, platform, autonomous databases and infrastructure.
Also read: As Oracle's Gen-2 cloud revenues grow, co sees rising demand in India
This enables for better security and for more innovation in cutting edge technologies such as Artificial intelligence and Machine learning, areas where Polycab is bullish about.
"We are enhancing focus on using AI/ML, digital assistants/chatbots extensively in the next few quarters, especially in the customer experience realm," Khanna said.
The IT team is also currently engaged in upgrading its customer-facing and sales related applications such as dealer portal and secondary platforms to use bots, AI/ML technologies for better user experiences.
"We are excited to commence on a journey towards our five-year vision which will shift orbits of our brand positioning, operations, and business growth along with strong emphasis on governance and sustainability," Inder T.Jaisinghani, chairman and managing director, Polycab India, said during the company's most recent earnings call.
Moving forward, the goal of Khanna's team is to 100% digitise the warehouse and transportation management functions. Additionally, by the end of the year, the company looks to increase deployment of RFID (radio frequency identification) tags and GPRS -based technologies.
"We are also in the process to upgrade our ERP platform to next level. Further we are working on many solutions to strengthen our IT security posture," Khanna added.
---