Social commerce firm Ping, finance platform Grip Invest raise funding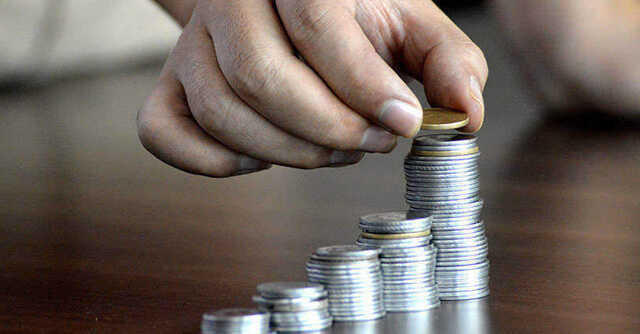 Bengaluru-based conversational commerce platform Ping has raised $3.5 million (Rs 26 crore) in a seed funding round led by Elevation Capital.

The fund will be used for platform innovation and development, strategic hiring and for expansion across all metropolitan cities in India, the company said in a statement.
Ping was founded in July 2020 by Vartika Bansal, an alumnus of Stanford Graduate School of Business and IIT Bombay.
"We want to be at the forefront in catalysing the growth of local entrepreneurship by empowering these business owners to reach a larger pool of new and repeat customers. On the other hand, for consumers, our goal is to provide a verified selection of authentic local businesses to purchase from whilst allowing greater transparency in transactions," Bansal said.

Ping is currently operational in Bengaluru, Mumbai, Gurugram and Hyderabad, and has more than 400 active residential communities on its platform and is planning to add over 3,000 such communities.
The makers include more than 500 businesses and individuals across segments, including baked goods, agricultural produce, pet supplies, home decor and more.
"We are seeing a very strong emergence of makers of unique products across a number of categories such as fruits and vegetables, F&B, beauty, etc. Urban consumers are also increasingly opting for such unique products over mass-produced alternatives. Ping is making it really easy for consumers to discover and buy from these makers, while enabling makers to sell, build a brand and create and maintain a loyal customer base," Mukul Arora, partner, Elevation Capital, said.

Grip Invest
Financial technology firm Grip Invest has raised $3 million (Rs 21 crore) in its Series A round led by Venture Highway and Endiya Partners.
The round also saw participations from AdvantEdge, existing investors Anicut Angel Fund and Gemba Capital, as well as ecosystem angels such as Satyen Kothari (founder, Cube Wealth & Citrus Pay), Gaurav Gupta (CBO, Cube Wealth), Akash Sinha (co-founder, Cashfree), Reeju Datta (co-founder, Cashfree), Ankit Agarwal (CFO, Navi) and FMS Launchpad.

This brings the total funding received by the company to $3.6 million (Rs 27 crore), the company said in a statement.
Grip will utilise the capital to expand the range of investment products offered, launch new user features and strengthen its team as it targets to facilitate Rs 1,000 crore in investments by September 2022, the statement added.
"While fintech has revolutionized how we think about payments, stock-investing, loyalty rewards and money transfers, 99% of retail investors are still left with just two investment options – fixed deposits and mutual funds. Grip's mission is to change the way Indians think about investing and facilitate wealth creation opportunities with healthy diversified portfolios.

At the same time, we want these investors to have direct access to finance growth and asset creation for the businesses of tomorrow. For example, 40% of investments via Grip have gone towards building a robust growth in the electric vehicles industry," Nikhil Aggarwal, founder and CEO of Grip Invest, said.
In November 2020, the company raised an undisclosed amount in its first round of equity funding led by Anicut Angel Fund.
Started in June 2020 by Aggarwal and Vivek Gulati, the startup provides a lease finance platform where investors can purchase and lease assets to companies.

---