Nirmata, Locale.ai, Everstage, MetroRide raise early-stage funding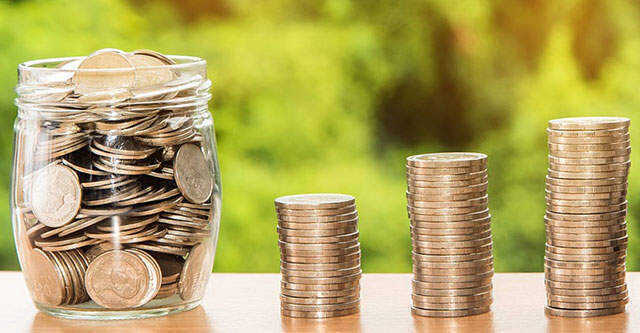 San Jose-based Kubernetes management company Nirmata has said that it raised $4 million in a bridge round of funding dubbed pre-Series A to further accelerate the growth of its policy engine for Kubernetes, Kyverno.
The investment was led by Z5 Capital, as per a statement, which added Uncorrelated Ventures, Samsung Next, Benhamou Global Ventures and angel investors Saqib Syed and BV Jagadeesh as other participating investors.
Nirmata, which offers software for governance, compliance, security, and automation of production Kubernetes workloads and clusters, previously raised funds in September 2020 from India-US cross-border accelerator fund Arka Venture Labs.

Founded in 2013 by Jim Bugwadia, Ritesh Patel and Damien Toledo, Nirmata is a day 2 Kubernetes company. It deals with monitoring, upgrading and securing solutions that have completed their day 0 and 1, which are design and deployment stages.
Using the fresh capital, the company said it will scale its product and operations to support the Kyverno community and establish an engineering team in India as well as grow its sales and marketing to accelerate its adoption. It plans is to more than double the team in India in the next six months.
Locale.ai

Analytics and decision-making software provider for businesses Locale.ai on Thursday said it has raised $1.3 million in a seed round of funding from Chiratae Ventures and Better Capital.
Other investors included former Uber chief product officer Manik Gupta, Gojek senior vice president (SVP) of engineering Sidu Ponnapa, former Clevertap SVP of enterprise sales Kuldeep Dhankar, Whatfix CEO Khadim Batti, Chargebee CEO Krish Subramanian, Bounce CEO Vivekananda HR, Stripe product manager Kaushik Subramanian, and Raise Financial founder and former Paytm Money CEO Praveen Jadav.
Founded in March 2019 by Aditi Sinha and Rishabh Jain, Locale.ai lets logistics companies identify focus areas and automate actions on them using the real-world behaviour of users, fleet and deliveries.

"Locale's aim is to help every company with moving users (demand) / fleet (supply) provide the same level of tools and infrastructure and attain operational excellence.We started with hyperlocal delivery and mobility companies but are now expanding into logistics and e-commerce companies as well" Sinha said.
Locale currently works with companies in nine regions such as Europe, Latin America, MENA, India, Singapore. Cients include Bounce (India), Dunzo (India), Zwings (UK), OMNi (Costa Rica), and Wunder Mobility (Germany) as well.
Everstage

Everstage, a B2B software provider, on Thursday said it has raised $1.7 million in a seed funding led by 3one4 Capital, with participation from several angel investors including Prasanna Sankar, co-founder of Rippling; Krish Subramanian and Rajaraman Santhanam, co-founders of Chargebee; Sidharth Malik, CRO of Freshworks; Koti Reddy, CTO of Conga; Vetri Vellore, CEO of Ally.io; Utsav Somani, Partner at Angellist India; Ganesh Shankar, CEO of Rfpio.
The Chennai-based company plans to use the funds for team expansion and B2B focused marketing initiatives. Its clientele includes the likes of Chargebee, Postman, and Lambdatest.
Founded in 2020, by Siva Rajamani formerly with Freshworks and Vivek Suriyamoorthy previously with DE Shaw, Everstage provides a no-code commissions automation platform to companies across verticals. Most of its customers are organizations based in North America.

Over the next 12 months, Everstage plans to grow their customer base by 20X, 30x its customer base, and 4x its employees.
MetroRide
MetroRide, an artificial intelligence-based electric mobility platform service provider, on Thursday said it has raised an undisclosed amount of funding in a seed stage from angel investors spread across India and the United States.

The investors include senior global executives such as Shailesh Powdwal, Sudhir Pai, Bhagirath Tanna and Sushant Divakar, as per a statement.
The fresh funds will be used to expand MetroRide's all green and 100 percent electric vehicle fleet's footprint in Bengaluru and the national capital region in and around Delhi. A part of the funding will also go towards enhancing the company's AI engine, VIKI.
Founded in the year 2020 by Girish Nagpal and Kaaman Agarwal, the company solves for first and last-mile connectivity to high-frequency destinations such as corporate parks, metro stations, and educational hubs. It operates through its AI-powered cloud-based application to provide green travel solutions to its customers.
Within six months since launch, MetroRide said it has catered to 60,000 customers with an average of 2.01 minutes of wait time per ride. It is growing at the rate of 20% every week, the statement added.
The company aims to target India and the US as its primary market.
---