German chemical co Wacker Chemie picks HCL for 5-year digital transformation deal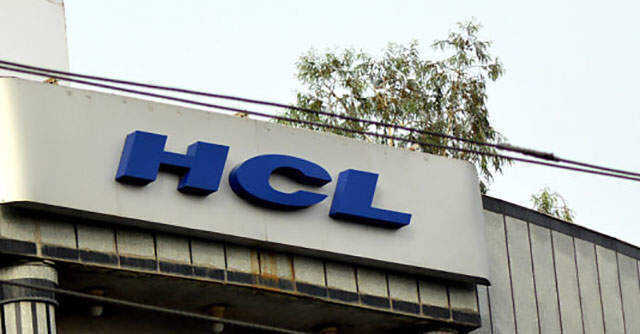 Munich, Germany headquartered chemical company Wacker Chemie has signed an agreement with homegrown information technology (IT) services major HCL Technologies for a five-year digital transformation deal.
As part of the agreement, HCL will establish a modernized digital workplace for Wacker and improve on its quality-of-service deliveries.
Wacker currently operates 26 production sites across four business divisions globally. These four divisions are silicones, polymers, biosolutions and polysilicones.

"Wacker was looking to transform its current sourcing model with a long-term 'Next Generation Managed Service' sourcing model," Dirk Ramhorst, CIO and CDO, Wacker Chemie AG, said.
The company has around 14,300 employees and had annual sales of 4.69 billion Euros in 2020. As part of the contract, HCL will standardize and automate the processes within Wacker and also use AI (artificial intelligence)-enabled virtual assistants for better efficiencies.
"Germany is a key strategic market for HCL and our engagement with Wacker is testament to our continued growth in the region," Rolf Frank Fehler, Senior Vice President, HCL Technologies, said in a statement.

Read: HCL signs digital transformation pacts with The Mosaic Company, BP
Anglo-Dutch multinational professional services firm KPMG, in a 2021 report, said that there would be increasing digitization in the chemical market this year, with the focus on modifying structures and processes.
"A connected enterprise will likely require greater adoption of emerging technologies such as robotic automation, artificial intelligence, machine learning, and natural language processing," Paul Harnick, Principal, Global Head of Chemicals & Performance Technologies wrote in a related blog post.

Harnick added that the chemical sector, which is a slow mover compared to other industries, should learn from digital leading practices from other industries that have made the transition to a connected enterprise.
The chemical sector in Germany is one of its top four industries, according to a 2021 report by the Germany Trade and Invest. Revenue in chemicals for 2019 for the country was at 157 billion Euros. India holds sixth place in the chemical industry with revenues at 92 billion Euros. China and the USA are the top two chemical producers with revenue at 1488 billion Euros and 505 billion Euros respectively.
---