Airbus' UP42 partners image recognition startup HyperVerge for AI-based satellite imagery analytics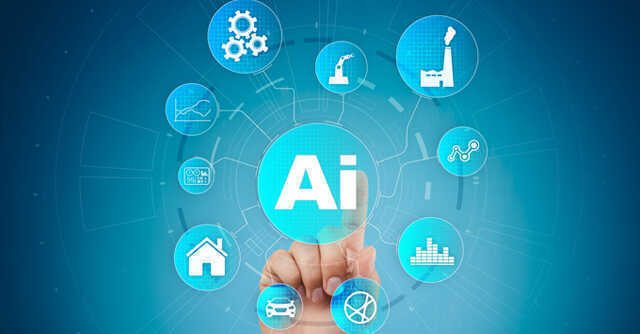 UP42, a geospatial developer platform and marketplace wholly owned by Airbus, has partnered with Dallas and Bengaluru-based HyperVerge Inc. to offer satellite imagery services using artificial intelligence (AI)-based change detection algorithms.
This is the 11th partnership industrialised by Airbus Bizlab in India and the second partnership between HyperVerge and an Airbus entity, the company said in a statement.
HyperVerge's automated algorithms will help detect small structural changes to homes and properties for local government tax assessment and code enforcement.

They will also help monitor legal and unauthorised construction of roads, buildings and artificial islands in remote regions by federal or defence agencies, and keep GIS maps updated in rapidly growing urban areas.
The automated algorithms will detect these changes with a high degree of accuracy by comparing two images acquired on different dates.
"The sheer volume of satellite imagery makes manual interpretation difficult or even impossible. Algorithms like those developed by HyperVerge that automatically and accurately detect change are of utmost importance for applications ranging from infrastructure monitoring to urban planning,"UP42 CEO Sean Wiid, said.

"HyperVerge is excited for this partnership with UP42, which is changing the way satellite imagery-based applications are built and consumed," HyperVerge CEO Kedar Kulkarni, said.
"Combining the ease of use of the UP42 platform with HyperVerge's AI algorithms can help enterprises, defense agencies, and governments track changes in assets of interest with a high accuracy in tactically relevant timelines."
HyperVerge was started by a group of five alumni of IIT-Madras — Kedar Kulkarni, Vignesh Krishnakumar, Kishore Natarajan, Saivenkatesh Ashokkumar and Praveen Kumar in 2014.

The company is backed by NEA, Milliways Ventures and Naya Ventures.
Earlier this year, Airbus selected L&T Technology Services (LTTS) to provide technology and digital engineering solutions for the aircraft maker's Skywise platform.
The European aerospace and defence giant also singed a five-year contract with IT services major HCL Tech around the same time.

---