LocoNav to buy back ESOPs and equity worth $3 mn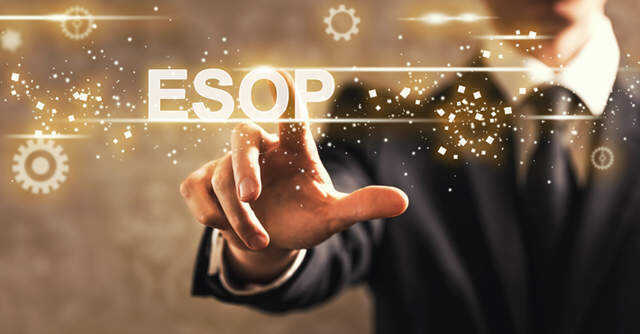 Logistics-tech startup LocoNav has announced that it has earmarked $3 million (Rs 22.3 crore) for its first-ever employee stock ownership plan (ESOP) and equity buyback scheme.
The buyback event aims to recognise the contribution of employees and early investors with returns as high as 150 times on their investment with this buyback scheme, the company said in a statement.
Over 50 existing and former employees will be eligible to participate in this scheme round and liquidate part of their vested ESOPs.

"Our exponential growth in the past few years represents the relentless contribution of our employees and the trust our early investors placed in us. We feel honoured to have their support, some of whom have been our cheerleaders since the very beginning.
This ESOP and equity buyback scheme is our way of showing gratitude, empowering them with wealth creation and enabling collective ownership as the business scales across markets," Shridhar Gupta and Vidit Jain, co-founders of LocoNav, said in a joint press statement.
The liquidity event comes after the company raised $37 million (Rs 274 crore) as part of its Series B funding round in June. The funds were raised from Quiet Capital, Anthemis Group, Sequoia Capital India, Foundamental, RIT Capital Partners, Uncorrelated Ventures and Village Global besides a slew of angel investors.

LocoNav said the fresh capital will be used to strengthen its technology and data science team across San Francisco, Gurugram and Bengaluru besides investing on establishing additional partnerships and channels and making strategic acquisitions.
Earlier known as Baba Trucks, LocoNav was founded in 2016. It provides proprietary technology solutions to help its clients manage their fleets. It is already live in 25 countries.
The company already uses its data insights to build customer-relevant services such as LocoDrive, a virtual driver control centre with advanced solutions to keep fleet owners in sync with their drivers; LocoADAS, an advanced video telematics and driver safety solution; LocoPay, an easy toll and prepaid cards payment solutions to eliminate the need for cash management; and LocoRTO, which helps in compliance management and others.

Previously, LocoNav had raised $10 million led by Sequoia Capital and Foundamental. VCCircle had first reported about Foundamental's debut investment in India in LocoNav. So far, LocoNav has raised $47 million.
---