Infosys Public Services to digitise Manitoba Public Insurance ops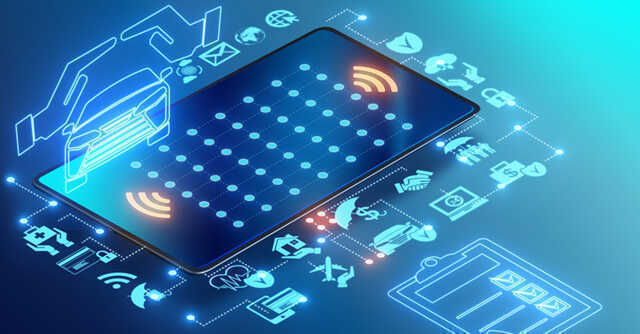 US-based Infosys subsidiary Infosys Public Services on Thursday said it will digitally transform Manitoba Public Insurance, a Crown corporation that provides auto insurance and driver services.
With the deal, Infosys will digitise driver licensing, vehicle registration and International Registration Plan (IRP) services for over 900,000 Manitobans, as per a statement.
To complete the project, Infosys had partnered with Celtic Systems, a developer of enterprise solutions for motor vehicle administrations throughout the United States and Canada.

Infosys Public Services CEO Eric Paternoster said that the company, along-with Celtic, had previously helped 19 jurisdictions across North America modernize and digitise various vehicle and driver licensing processes.
"We look forward to executing this programme leveraging our shared experience, enabling Manitoba to build a modern digital foundation to serve their residents more efficiently," he added.
The two will now implement the Infosys Celtic Vehicle and Licensing Solution (ICVLS), built on Celtic's portfolio of products -- Celtic Motor Vehicle System (CMVS); Celtic Transportation Services – International Registration Plan (CTS-IRP).

Built on Microsoft and other highly scalable architecture, ICVLS consists of interoperable modules that digitise both the core and ancillary functions including driver licensing, vehicle registration, billing, analytics and reporting for motor vehicle agencies.
"Through the solutions' agile modular deployment capabilities, we have an incredible opportunity to effectively adapt to changing regulatory and market needs allowing us to better serve millions of residents across the province," Shayon Mitra, vice president and chief transformation officer, Digital and Transformation, Manitoba Public Insurance, said.
Crown corporations in Canada are those owned by either of the federal and provincial governments.

The state-owned non-profit entity, headquartered in Winnipeg, was established by the government of Manitoba in 1971.
It administers public auto insurance, motor vehicle registration and driver licensing in the Canadian province.
Founded in 2009, Infosys Public Services helps public sector organisations navigate their digital transformation, helping them renew existing systems into modern, agile, intelligent platforms.

In its last announced deal, it said to have completed the pilot of a blockchain solution designed to improve the efficiency, access and security of vital recordkeeping in Californian county, Riverside.
In October last year, the business had launched an automated data science platform for public health agencies developed in collaboration with Amazon Web Services, Couchbase, and Knowi, as part of Infosys Cobalt's portfolio of cloud assets.
---