How Cosmos Video is building a gamified virtual office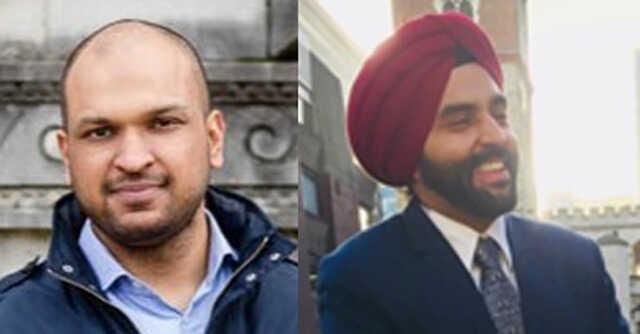 The Covid-19 pandemic, almost overnight, shifted how people worked and socialised. From working and studying to shopping and streaming, a large chunk of our day-to-day activity is now driven via the web as the world continues to maintain social distancing.
But this reality also brings up the question: What would the future look like? Are we going back to what we had or towards something entirely new? Cosmos Video certainly sides with the latter.
Founded by BITS Pilani alumni Karan Baweja and Rahul Goyal, the UK-based startup offers a gamified virtual space to bring together teams from around the world and let them enjoy the serendipity of working and socializing in an office, without actual physical presence.

Read: A guide to solving remote working pain points
Cosmos Video's virtual space allows team members to see each other's faces and communicate in real-time but not like Google Meet, Zoom, or Microsoft Teams. Users get their own customizable avatars in the virtual HQ, which they can move around to sit next to their colleagues and work, discuss projects in meeting rooms or simply hang out.
Team members can see and interact with each other only when their avatars are in close proximity within the virtual space, Goyal told TechCircle while giving a walkthrough of their own virtual office. So, instead of scheduling a Zoom call back and forth, users can simply walk up to the desk of their colleagues to ask questions, have casual conversations, or just to listen in on their discussions.

When users simply want to focus on work, they could enable a dedicated focus mode, following which they would appear as busy to other team members. However, these people would still be able to hear if someone comes next to them and calls out for something important, say, like an urgent meeting.
Cosmos Video even offers a separate meeting room in its virtual space. "This area is completely cordoned off and any discussion in there doesn't go to those who are outside," Goyal added. The meeting space has also been enhanced with multiple collaboration tools such as screenshare, whiteboards, Google documents, and Figma, allowing team members to work on projects while interacting at the same time.
And when the work is done, users could go to the hangout area and watch TV (which plays YouTube videos), listen to music or play Ping Pong with their colleagues on the game table. Cosmos Video currently offers three kinds of maps – with a different number of meetings, focus zones, and hangout areas – to accommodate teams with 10 to 35 members. Every team can customize its office with add-ons such as images, texts and objects.

"The entire experience has been designed to support remote workers with bandwidth as low as 12Mbps," Goyal said, noting that they created the platform while keeping mind that it will be running longer than regular video chat platforms.
So far, the startup claims to have roped in over 10,000 daily users from hundreds of teams around the world, including those from early-stage startups, scale-ups and a few big companies. The customers also seem pretty happy about the experience.
"The Cosmos virtual office...allowed our team to feel close again regardless of the different countries and time zones we spread across. The ability to pop over to someone and ask a question or sit having team drinks around the game zones is great," Emile Van Den Berg, founder of London-based Upper Sigma, said while commenting on the platform. "We are also not polluting the planet forcing everyone to travel into some little box in London City."

In a similar vein, Matt Pritchard, the co-founder of direct trade platform Sellar, said, "We have ended up our WeWork lease and plan to work on Cosmos Video as our office."
Cosmos Video's virtual office is accessed in the browser through a fixed link, which anyone from outside can also use to visit a company or meet its team. They haven't monetized the product yet but are looking to charge a fixed recurring fee of £12 (Rs 1200) per month per employee from companies with over 10 employees starting the end of September.
The co-founder said they are well-capitalized for now (with backing from LocalGlobe, Entrepreneur First, and others) and are working on Windows and Mac apps of the platform as well as custom interactions to launch productivity tools. The integrations will also increase -- such as more multiplayer games on the game table -- to make the whole thing as organic as possible for remote teams.

But even with all the positives, being on a platform of this nature for the whole working day does bring up the concern of surveillance.
On this, Goyal said, "We never sell or use customer data to make money. We have a host of servers spread across the world to offer the best video calling experience. All data is encrypted and handled in the safest way possible. We understand that users place immense trust in us and we want to behave responsibly."
The platform doesn't even offer companies the option to record interactions, he added.

If all goes according to the plan, Cosmos Video is looking at a £500,000 (Rs5 crore) monthly recurring revenue next year. The company expects that the trend of remote working will continue even as Covid restrictions come to an end, driving the demand of its product.
"A big proportion of these companies will continue to work remotely because it is just a better way to work and run a company," Goyal said. "For companies, being remote enables them to hire the best talent regardless of location, saves expenditure on real estate, and is good for the environment. For employees, there is no commute so time and cost savings, cheaper housing, and more time with family."
According to research firm Gartner, India will produce the largest number of remote workers with close to one-third knowledge workers working remotely by 2022. In the US, 53% of the workforce will be working remotely in 2022, while UK would see 52% remote workers.
"A hybrid workforce is the future of the work, with both remote and onsite part of the same solution to optimize employers' workforce needs," Ranjit Atwal, senior research director at Gartner, said in the report.
"Through 2024, organizations will be forced to bring forward digital business transformation plans by at least five years. Those plans will have to adapt to a post-COVID-19 world that involves permanently higher adoption of remote work and digital touchpoints," he added.
---