With Atoms, Accel hopes to catch unicorns early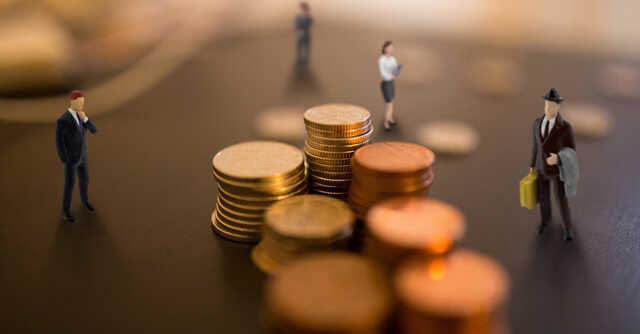 Accel India is expected to launch a programme called Atoms to identify and target early-stage startups at the pre-seed level.
The venture capital firm will offer $250,000 pre-seed capital to each startup as an 'uncapped convertible note', which will convert to equity only in the next round, Prayank Swaroop, partner, Accel India, told VCCircle.
"We are seeing a lot of entrepreneurship in areas that may not fit a typical venture capital paradigm. With this programme, we hope to enable innovation without standard metrics like whether a startup has customers or products in place," he added.

A standard $250,000 cheque also sets aside the entire negotiation process for valuation or other terms and will allow Accel to move quickly and give term sheets very fast, Swaroop said.
It will also open the door for Accel to invest in good companies and potential unicorns at an early stage, he added.
Read: Accel backs diabetes management platform Breathe Well-being

The investments will be made from its $550-million sixth fund.
The uncapped convertible note structure ensures that startups get the money immediately, which will convert to equity in the next round.
Many VCs offer capped convertible structures, wherein the venture capital gets a stake for the next round at a previously negotiated valuation. An uncapped convertible structure could theoretically dilute the VC's stake down if the startup valuation is higher than anticipated in the next funding round.

"These structures are legally permissible, but the commercial use is relatively new," said Sudip Mahapatra, partner at law firm S&R Associates.
Accel is launching Atoms at a time when entrepreneurship has rapidly expanded in India alongside investor appetite. A report released by IVCA in February said that the micro-venture capital ecosystem was picking up with funds investing $341 million in 566 startups across 730 deals in early-stage or pre-seed rounds between 2018 and 2020. The cheque size ranges from $500,000 to $2 million, and had produced attractive returns for investors, the industry association said.
Many technology startup employees are also sitting on money they have made from employee stock ownership plans (ESOPs). At least some executives are thinking of starting out on their own. Swaroop wants to make sure the executives start coming to Accel first.

For Accel, the immediate advantage is that it gets to invest in all potentially good companies and not miss out on unicorns with a capped downside risk at $250,000, even if the startup fails. Unicorns in Accel's portfolio include Urban Company, Freshworks, Flipkart, Swiggy, Mindtickle, Zenoti, BrowserStack, Chargebee, Moglix and Zetwerk.
Accel is not the only VC offering early-stage mentorship programmes. In 2019, Sequoia Capital had launched Surge, under which it invests $1-3 million in exchange for equity, while providing mentorship and connections at an early stage. On 30 June, Sequoia said it had invested $55 million with co-investors in 23 early-stage startups as part of its fifth cohort.
"We think that some of the companies are too early to be priced," Manasi Shah, vice-president, Accel India, said, explaining the rationale behind Atoms. "Many startup founders often say they diluted too much equity at the start. The Atoms programme will help address that with the uncapped convertible structure ," said Shah, who is one of the enablers of the Atoms programme.

Accel will offer a 100-day intensive mentorship programme, which Swaroop referred to as a "fast-track MBA".
It will accept applications throughout the year, beginning 30 August, and will club startups in cohorts, or "Sprints", to benefit from the learnings.
All technology or tech-enabled startups can be part of this initiative.

---