Fintech co Skeps secures $9.5 mn in Series A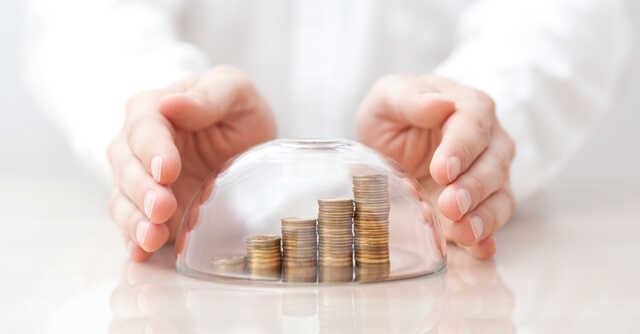 Skeps, a fintech startup focused on Point-Of-Sale (POS), has raised $9.5 million in Series A funding led by mid-stage venture capital firm Bertelsmann India Investments (BII).
Existing investors Accel also took part in the round.
The company, which has offices in India and the US, plans to use funds to expand its sales, marketing, engineering and product teams.

The firm also aims to grow its merchant and lender client base and broader its services offerings.
Founded by Tushar Srivastava, Mayank Tewari and Prerit Srivastava in 2018, Skeps offers solutions for both merchants and lenders.
Merchants can offer financing options ranging from Pay-in-4 to longer-term loans with a single integration.

"With this latest fundraise, Skeps will continue to serve clients by providing them the next generation in POS financing solutions that can be readily deployed on their own merchant site, physical stores or any partner platform where their customers are shopping," Tushar Srivastava, CEO of Skeps, said.
The firm said it has patented technology that can evaluate multiple financing options and provides credit at the start of the shopping experience.
Skeps says this can drive conversions and upsell while minimising declines, they have sourced and enabled its lenders to evaluate over a billion dollars' worth of loan applications over the last 18 months.

Fintech space in India has remained active with venture funding and M&A activities.
Consumer internet group, Prosus's payment arm PayU reached an agreement to acquire Indian payment gateway service provider BillDesk for $4.7 billion.
The deal marks the largest exit by an Indian startup through an acquisition.

Northern Arc Capital, Vivriti Capital, and others invested 75.5 crores (around $10 million) of debt capital in payments and credit solutions startup Slice.
Recently, Credit Fair, a credit-focused consumer lending fintech startup, raised equity capital of $15 million (Rs 111.7 crore) as part of its seed round led by angel investors Anand Ladsariya and Alok Agarwal.
In June 2021, credit platform Capital Float raised Rs 50 crore ($6.8 million) in debt from financial inclusion funds managed by Triodos Investment Management.

In July, teenager focused payment service firm Fampay Solutions Pvt. Ltd raised $38 million (Rs 278.2 crore) as part of its Series A funding round.
The investments in Indian fintech startups have seen a 25% increase this year, according to a KPMG report.
---