IT services firm Tech Mahindra creates Google Cloud BU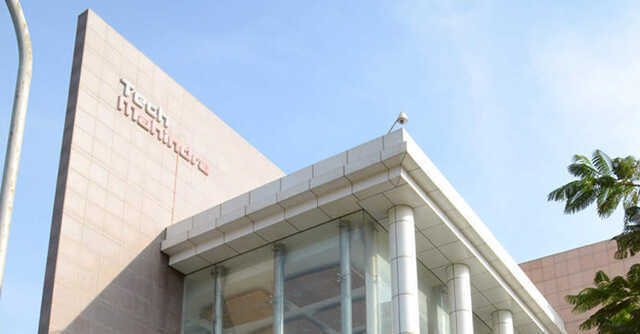 Information technology firm Tech Mahindra on Wednesday said it has launched a dedicated Google Cloud Business Unit to accelerate cloud adoption for enterprises globally.
The new business unit will focus on developing industry-specific solutions on Google Cloud to help customers innovate, grow, scale and ensure seamless user experience, according to a statement.
The new unit that also houses a Centre of Excellence (COE) will provide a comprehensive suite of solutions on Google Cloud and build Intellectual Property (IP) and personalised solutions for enterprise customers, the statement added.

Under its TechM NXT.NOW framework, Tech Mahindra already leverages Google Cloud Edge technology and 5G as well as manages network centric solutions with Google Cloud Anthos for clients.
Additionally, the Pune-based company uses conversational artificial intelligence in customer support solutions under NXT.NOW.
"Tech Mahindra's Google Cloud dedicated business is a strategic step to further strengthen the strong partnership with Google Cloud which will bring together the teams across competencies and industries to enable digital transformation for customers," Jagdish Mitra, chief strategy officer and head of growth, Tech Mahindra, said.

Separately, Tech Mahindra has also been elevated to a premier partner status on Google Cloud.
The new status adds on more Google Cloud assets in analytics to Tech Mahindra's cloud transformation offering, brings in broader synergies with Google Cloud's application programming interface (API) management platform Apigee, cloud migration, Internet of Things, security and productivity.
Tech Mahindra is a Google Cloud Partner with over 1,000 trained resources.

The company's Google Cloud Practice includes consulting services for assessing the migration of workloads such as SAP and Google Cloud, managed services for providing ongoing services and domain solutions based on technologies like IoT, analytics and AI.
Tech Mahindra had previously, in January 2020, launched a dedicated Google Cloud COE to drive digital transformation of enterprises globally.
The Hyderabad-based COE was aimed at helping enterprises expedite their cloud migration, move critical workloads to Google Cloud, develop their AI and data analytics solutions, and improve workplace collaboration productivity.

---