Geniemode, Elixa Tech, Neuropixel, NeoKred and others raise early-stage capital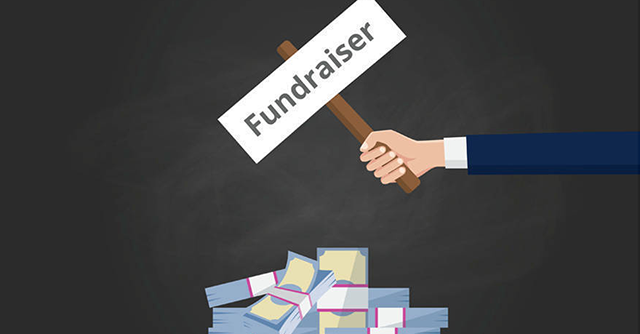 Gurugram-based cross border sourcing and supply chain technology company Geniemode has raised $2.25 million in a seed round of funding.
The investment was led by Info Edge Ventures with participation from angels such as Deepinder Goyal, Kunal Shah, Prashant Malik, and Pankaj Gupta. Geniemode said it plans to use the fresh capital to accelerate its growth, without sharing specific details.
Founded earlier this year by Amit Sharma and Tanuj Gangwani, the startup runs an end-to-end e-commerce platform that offers catalogue creation and discovery, making global sourcing more efficient and convenient across fragmented and tech-strapped supply chains in furniture, home furnishing, hard goods, and fashion categories.

"Geniemode's technology platform is set to play a huge part in achieving transparency, providing real-time visibility, standardizing and streamlining the process for both buyers and suppliers," Sharma said while commenting on their product.
"The hesitation of large and small global buyers to source from India is mainly due to lack of access to reliable suppliers, poor transparency with respect to process and timelines, lack of standardization of quality and unavailability of financing to the supplier. Once these issues are resolved, the quality, depth of catalogue and cost differentiation offered by Indian suppliers can further contribute to the growing Indian exports across various differentiated product categories," he added.
In the five months of its launch, Geniemode has seen impressive adoption from buyers across the US, the UK, Mexico and India who are sourcing high quality products from more than 100 MSME suppliers. Over the coming months, the company plans to scale to 1000+ MSMEs, doing $50 million in annualized topline.

Elixa Tech
Mumbai-based supply chain technology startup Elixa Tech has raised $1 million pre-Series A funding from Jaipur-based VC fund RVCF and multiple other angels.
Elixa, founded in 2011 by Sanket Sheth, has been working towards improving the logistics space by offering innovative supply chain solutions, including interlinked softbots, to reduce costs, bring visibility for goods-in-transit, and provide actionable business intelligence.

The startup said it will use the fresh funding to scale its presence in domestic and international markets.
"With the world going through the impact of external changes, it has now become even more imperative to bring in real-time visibility, optimization & transparency in the supply chain. Thus, I believe that now is the right time and the right place to get the right products to make waves in the Indian as well as Global Logistics Market," Sheth said while commenting on the fund-raise.
Neuropixel

Delhi-based deep-tech startup Neuropixel.ai said it has raised $825,000 (about Rs 6 crore) in a seed round of funding.
The investment was led by Inflection Point Ventures (IPV), with participation from Entrepreneur First, Huddle, Dexter Angels, and Rishaad Currimjee.
Neuropixel said it will use the capital to scale up its R&D team and drive the transition of its product from beta to the production stage. It also plans to use the funding to expand the training data of its machine learning algorithm.

Founded in 2020 by Arvind Nair and Amritendu Mukherjee, the startup is working on AI-powered solutions for the ecommerce industry. The company's first product, a cataloguing tool, automatically renders clothing displayed on a mannequin on models of different sizes in different poses. It aims to reduce cataloguing spends by 30% and process times by 90%.
In the long run, Neuropixel says that this technology can pave the way for catalogue image-based personalization (basis size, ethnicity and age), and can also enable a high-fidelity virtual try-on solution where customers can visualize themselves in the apparel they are considering purchasing. The virtual fitting room market is currently valued at $2.5 billion, growing at 25% CAGR.
NeoKred

Bengaluru-based fintech enabler NeoKred Technologies said it has raised $500,000 as part of its seed round of funding.
The round, a statement said, saw participation from Virenxia Group and angel investors Rajesh Jain, and Nitin Agarwal. It will be used by the company to grow its workforce, accelerate the development of its technology and data platform, and broaden its product offerings to cater to the needs of both prepaid and credit card consumers.
NeoKred, founded in 2019 by Tarun Nazare and Rohith Reji, allows corporates, fintechs, and startups to launch various plug-n-play banking services using customizable API-based tools. Ultimately, the company wants to become the key infrastructure provider to enable any company to provide open banking services.
It has already issued close to 2 lakh co-branded cards since December 2020.
"Indian banking landscape tells us that access to financial services is still a lot to be caught up with. This extension of capital brings us a little closer to fulfilling that vision for corporates and customers," Reji said while commenting on the fund-raise.
"We are thrilled that our vision of truly 'Democratizing Open Banking' has been validated and this pushes further to innovate and bring more products for banks to collaborate closely with SME's, brands, fintechs, etc," he added.
Vidyakul
Delhi-based learning platform Vidyakul said it has raised $500,000 as part of a bridge round of funding.
The investment, a statement said, was led by We Founder Circle with participation from JITO Angel Network and Thinkuvate. Vidyakul said it will use the funding to expand its team and enhance functionality of its platform.
Founded in 2017 by Tarun Saini and Raman Kumar, Vidyakul serves as an after school e-learning platform for India, helping state board students in tier-2, 3, and 4 cities and rural areas learn academics via pre-recorded and live lectures from the most prominent trusted local teachers.
The company delivers content in 4 local languages and has already touched the lives of 10 lakh students across 10 states.
"E-learning has the capability to address long-standing challenges of – access to quality education, reaching remotest of the areas, student-teacher ratio etc. We, on top of that, have made it easier for students by helping them understand concepts in their own language," Saini said while detailing his product.
"So far, we are providing courses for 10 boards, and we plan to add 3 more languages and courses for 3 state boards by end of this fiscal," he added.
Fieldproxy
Chennai-based Fieldproxy, a no-code SaaS startup improving the productivity of field teams, has raised $275,000 (Rs 2 crore) as part of its seed round of funding.
The investment saw participation from LetsVenture, 2am VC, magic.fund as well as angels such as KRS Jamwal, Ajit Deshpande, Kushal Khandwala, Asad Daud, Nilesh Patel, Ketan Kothari, Shreya Rao. It takes the total amount raise by Fieldproxy to Rs 2.25 crore.
Fieldproxy did not share how it plans to deploy the fresh capital.
Founded in 2020 by Balakrishna Balasubramanian and Swaroop Vijayakumar, the startup offers a platform to build and deploy custom applications to better manage on-field team operations, cut costs.
"We are overwhelmed by the encouraging response to our funding round and the confidence investors have in our potential in creating the first no-code app builder for field teams," Vijaykumar said in a statement.
"Flexible, no-code platforms are the future and have transformed the way many desk teams work. We intend to be at the forefront of this transformation for businesses in field-first industries such as field servicing, consumer goods, pharma, energy and infrastructure," he added.
Indian School of Business (ISB)
The Indian School of Business (ISB) has been awarded Rs 5 crore under the 'Startup India Seed Fund Scheme' by the Department for Promotion of Industry and Internal Trade (DPIIT) of Ministry of Commerce and Industry.
As part of this initiative, ISB's Dlabs Incubator Association plans to infuse seed funds into eligible early-stage startups. The money will help the startups with proof of concept, prototype development, product trials, market entry, and commercialization, a statement said.
"Many good ideas don't see the light of the day because they could not get early-stage funding. This grant will help us fix it," Professor Bhagwan Chowdhry, faculty director at ISB DLabs, said in a statement.
DLabs hosts a state-of-the-art space for entrepreneurs to interact, engage and collaborate with mentors, investors, and academia for building their ideas and converting them into successful ventures.
---