InfyU Labs, COGOS, Gigforce, TheRollNumber raise capital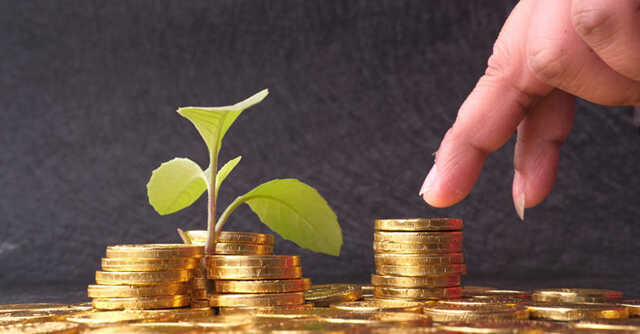 Gujarat-based agritech startup InfyU Labs has raised $245,000 in a seed round led by Indian Angel Network.
Some of the angel investors who participated in the round include K.R.S. Jamwal, Sanjay Bansal and Vishnuraj Kunjur.
The startup, founded by Amit Srivastava and Ankit Chauhan in 2019, will utilise the fresh capital to boost its research and development and build more innovative products.

The company also plans to use the funding to expand its domain into pre-harvest fruits quality testing and include other commodities.
InfyU provides a handheld device Infyzer to determine parameter of fruits such as acidity, ripeness and shelf life, among others.
It also provides an end-to-end IoT platform that allows quality managers to quickly asses the quality of incoming produce.

COGOS
Bengaluru based enterprise logistics solutions startup COGOS has raised a total of $2 million in a pre-Series A funding round.
The round was led by Dubai-based global shipping and logistics player Transworld Group and New York-based WorldQuant Ventures.

Additionally, Ritesh S. Ramakrishnan, COO of Transworld Group, will join the COGOS board.
With the funding, COGOS, founded in 2016, plans to expand and scale up its business and technology platform.
COGOS is a provider of electric vehicles and currently has a fleet of 2,500 vehicles across Bengaluru, Hyderabad, Delhi and Gujarat.

It plans to expand into Maharashtra and Tamil Nadu in the near future.
Gigforce
Bengaluru-based staffing platform Gigforce has raised $3 million in a pre-Series A funding round led by Endiya Partners.

Other participants in the round included existing investors Unitus Ventures and a few angel investors.
Gigforce, founded in 2019, provides a full-stack staffing solutions which works on a scalable revenue model, charging its clients a percentage of payouts for its workers.
The company said that it has been growing at a rate of 2x on a quarter-on-quarter basis and hopes to cross the Rs 100 crore limit in annual recurring revenue.

The market that Gigforce currently plays in is led by the likes of TeamLease, Quess Corp and small localised contractors.
Goldman Sachs estimated the industry to grow by 6x to touch $60 billion by 2030.
TheRollNumber
Hyderabad headquarted blockchain-based solutions provider TheRollNumber has closed an undisclosed pre-seed funding round led by India Accelerator, Artha Venture fund and Rudraksh ventures.
The funds will be utilised for product development.
The company, founded in 2020 by Sai Raghavendra Sharma provides digitisation services of records in the areas of graduation certificates, employment, birth certificates and the likes.
The company claims that it can provide background verification of employers at 40% lower costs and 60% less time.
The new funds will be utilised for product development and deployment.
It plans to tap into over 900 universities in the country, with 30% of them not having a proper infrastructure for digitsation and verification services.
---