Adobe India ropes in IBM veteran Prativa Mohapatra as new VP, MD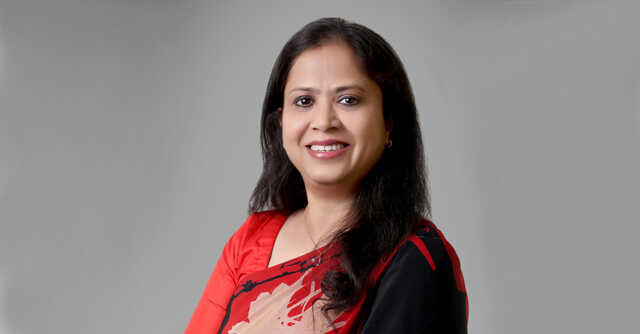 Adobe India has roped in IBM veteran Prativa Mohapatra as its new vice president (VP) and managing director (MD).
In her new role, Mohapatra will handle Adobe's digital experiences business vision across Adobe Experience Cloud, Adobe Creative Cloud and Adobe Document Cloud.
Her most recent role was as the vice president of Digital Sales at APAC for IBM.

She will report to Simon Tate, Adobe's president for Asia Pacific.
Since joining IBM in 2002, Mohapatra has engaged in leading business transformation, scaling teams to meet hyper growth and building AI tools with customers.
Mohapatra's first stint was with PwC India for eight years and then in 2002 she joined IBM, where she had a wide range of experience including leading business transformations, scaling teams to meet hyper growth and evangelising artificial intelligence technology with customers.

Adobe's first women managing director has a post graduate in management degree in systems and finance from the Xavier Institute of Management in Bhubaneswar.
SunTec Business solutions
Thiruvananthapuram-based IT company SunTec Business solutions has also roped in former IBM executive Michael Yesudas as its new chief technology officer.

The relations-based pricing and billing solutions provider said that Yesudas will be a part of the company's leadership team based out of the US.
In his new role, Yesudas will drive and head the technology and engineering functions, including the likes of platform engineering, product engineering and release engineering teams.
Yesudas will also be tasked with building SunTec's next generation API-based platform that will focus on tapping into the upcoming open banking environment in India.

Yesudas comes with close to three decades of experience in organisations such as IBM, Stering Commerce, GE and HP.
At his previous role, he was the CTO of IBM Sterling and AI Applications Expert labs.
An Alumus of IIT Kharagpur, Yesudas did his MS in engineering from the University of Houston and MS in computer science from Monash University.

SunTec currently operates in 45 countries and has more than 130 clients in banking, telecom and travel sectors.
Bobble AI
Gurugram-based Bobble AI has appointed Sarabjeet Singh as its executive vice president for business and Tabrez Alam as its chief data strategy officer.

While Singh is the former country manager for virtual keyboard application Swiftkey, which was acquired by Microsoft, Alam has worked with data-based organisations such as Kalagato, Syncmedia, Zeotap, Vdopia Inc, and Tata Teleservices, among others.
Singh will lead Bobble AI's distribution partnerships with telecom players, while Alam is expected to handle market intelligence and programmatic advertising business as its unique subset.
---