SolRazr, Fleek, TechEagle raise $3 mn in seed-stage funding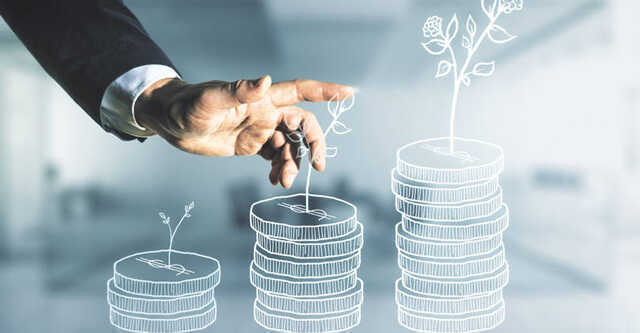 Solana based venture platform SolRazr on Wednesday said it has raised $1.5 million in a seed funding round to build the first decentralised developer ecosystem for Solana Blockchain.
The ecosystem comprises a launchpad, accelerator and developer tools, as per a statement which added that SolRazr aims to support the growth of decentralised finance (defi) on the high-performance network.
Investors included Moonrock Capital, Ascensive Assets, Morningstar Ventures, Genesis Block Ventures, Divergence, Genblock Capital, CMS Holdings, PANONY, Skynet Trading, Sam Kazemian from Frax Finance, Leo Cheng from CREAM, Santiago R Santos and Chris McCann, as per the statement.

SolRazr operates as a fundraising and developer platform for projects building on Solana.
The statement added that SolRazr will have a unique allocation model for retail investors, leveraging non-fungible tokens (NFT) on Solana.
"Solana will power SolRazr to help projects raise capital at lightning speed, and to help investors contribute at negligible transaction costs," co-founder Sreekanth Kalapur said.

With 200 nodes operating worldwide, Solana is capable of 50,000 transactions per second.
Fleek Technologies
Subscription management startup Fleek Technologies on Tuesday said that it has raised $1 million in a seed round of funding led by Axilor.

Other investors in the round included RTP Global Ventures, Titan Capital and 9Unicorns Accelerator, angel investor Ramakant Sharma and his syndicate, as per a statement.
The subscription tracking and management platform solves for a need to consolidate every subscription on a single platform, as "there has been a seismic shift across categories from a transaction-based model to a subscription model."
The Bengaluru-based startup plans to scale its user base to a six-digit number and enhance user experience using this funding round, the statement said, adding that they also plan to hire across technology, marketing and operation functions.

Fleek was founded by Aditya Uttaravalli and Arvind Eashwar in 2021.
The duo were part of online food delivery startup Swiggy's strategy team in 2016 and carry a body of work that includes Swiggy Pop and Swiggy Super.
Fleek is currently available on the Google Play Store, and works on an invite-only model.

The team has completed beta testing of the product and is now available for users to sign-up and join the waitlist.
TechEagle
Drone delivery startup TechEagle on Wednesday said it has raised $500,000 in a seed round of funding led by India Accelerator, with participation from Vinners Group, Sitics Logistics and other angel investors.

The Gurugram-based deeptech company is currently building an end-to-end technology solution for enabling a drone logistics airline for last-mile and mid-mile deliveries.
The Directorate General of Civil Aviation (DGCA) approved player is allowed to conduct package delivery beyond the visual line of sight (BVLOS) flights in various parts of India.
TechEagle was founded in a hostel garage of IIT Kanpur by Vikram Singh Meena.
Meena wanted to solve for pain point and gaps in the current healthcare and logistics system for rural and remote areas.
Subsequently, Anshu Abhishek joined the company and was promoted as co-founder.
"We plan to use the funding to further launch new indigenous products, scale our operations in India, and hire across functions. With TechEagle's on-demand drone delivery Airline, the aim is to impact a billion lives by 2030," Meena said.
---