Govt able of walking the tightrope of crypto regulation, says official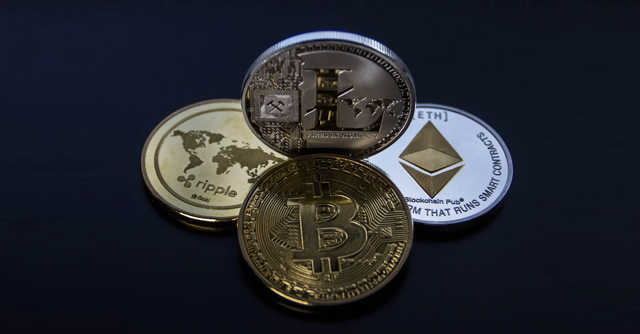 The Indian government is able to walk the tight rope of balancing stability and growth when it comes to crypto instruments, a top official was quoted as saying at an industry organised cryptocurrency conference on Thursday.
Member of Parliament (MP) and Chairman of the Standing Committee on Finance Jayant Sinha said that cryptocurrency has clearly become an important asset class in India and has attracted great interest, but that is important to take a step back and reflect on how India should participate in crypto finance.
Sinha was speaking at HODL 2021, organised by the Blockchain and Crypto Assets Council (BACC) of the Internet and Mobile Association of India (IAMAI).

"Not just in India but around the world crypto assets, decentralized finance - all of the new innovations in financial systems have caused the regulators and policymakers to think very carefully on how to ensure protection for consumers and a well-regulated, well-functioning set of markets associated with these crypto assets," Sinha added.
At the same conference, another MP, from an opposing party, Priyanka Chaturvedi echoed industry sentiments to regulate the sector, in the protection of the interests of the investors.
Furthering on the same lines, MP Amar Patnaik suggested that India prioritise its stance on cryptocurrency through a regulatory and innovation sandbox both in SEBI and RBI.

The industry as large is divided in terms of regulation. In a recent interview with TechCircle, WazirX founder and CEO Nischal Shetty said that cryptocurrency is an underdefined ecosystem, like the internet, and hence multiple possibilities emerge for regulation.
India is yet to recognise the existence of cryptocurrencies, even as no legal construct currently deems them illegal. The Reserve Bank of India has time and again, through 2020 and 2021, brought up its interests in developing a Central Bank Digital Currency (CBDC) which marries fiat currency and cryptocurrency.
A CBDC will lead to innovations across the board in different sectors such as smart contracts, agritech and logistics, Patnaik added at HODL.

On day 1 of the two-day virtual conference, R Gandhi, former deputy governor of RBI had said that crypto needs to be treated as a foreign asset and should be taxed on the basis of its payment channels.
The two-day event saw over 2,000 attendees, including participants from 20 countries, as per a statement.
---