Apple co-founder Steve Wozniak announces new space venture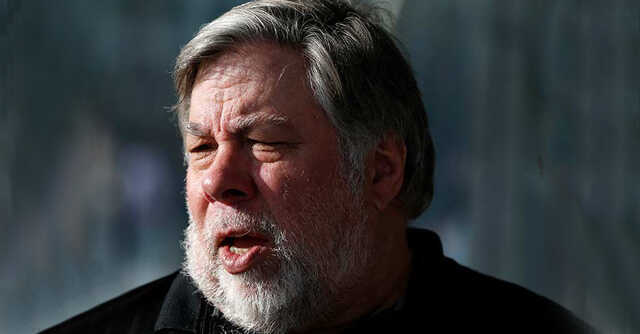 Steve Wozniak, the co-founder of Apple, has announced a new space venture called 'Privateer Space'.
In a tweet on September 13, Wozniak shared a teaser of the startup, noting that the private space company would be "unlike the others". However, he did not go into the specific details of the company or its mission.
A Private space company is starting up, unlike the others. https://t.co/6s8J32mjuF

— Steve Wozniak (@stevewoz) September 13, 2021
The description of the teaser notes that Privateer will work to keep space safe and accessible to all humankind. More information about the company is expected at the AMOS tech conference in Maui, Hawaii, which is scheduled to start on September 14.

Along with Wozniak, Ripcord founder Alex Fielding is leading Privateer Space. He will take up the role of CEO and Chairman. Previously, Fielding and Wozniak worked together at Apple and co-founded a startup called Wheels of Zeus (WoZ).
While it remains to be seen which segment of the burgeoning private space sector Privateer will cater to, the development marks the entry of a promising player in the market. Elon Musk's SpaceX, Jeff Bezos' Blue Origin, and Richard Branson's Virgin Galactic have already established themselves in the manned launch segment of the market.
Branson and Bezos recently went to space (although Bezos went higher) in their respective launch vehicles, VSS Unity and New Sheperd. Musk has been launching astronauts to International Space Station and back since last year. SpaceX will even send a crew of four civilians to space this month. The training of the civilians has started and they will launch on September 15 for the three-day space trip.

According to Morgan Stanley estimates, the global space industry could generate revenue of more than $1 trillion or more by 2040, up from $350+ billion at present.
---