Altaf Patel on arming Tesco employees with analytics, AI and CRM solutions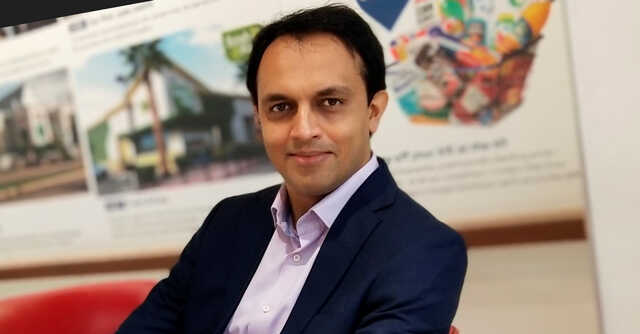 British multinational retail chain Tesco has over 4,000 retail outlets and hires about 360,000 employees globally. The company, which has been in operations in India for the past two decades, employs over 4,000 people, spread across two main functions.
Tesco Business Services (TBS), which handles all the backend IT Innovation for its employees, consists of about 2,500 here in India, out of a global strength of 5,000. The other arm is Tesco Technology, which takes care of the technologies to improve end-customer experiences. The TBS arm is an important cog in the wheel for Tesco globally, in terms of handling backend tasks such as finance, people and payroll services, customer engagement, and enterprise analytics for the employees of the organisation.
In an interview with TechCircle, Altaf Patel, the Global Transformation Director for Tesco Business Services, talks about how the company's digital transformation agenda is driven by teams in the UK, India and Central Europe. Patel sheds light on how analytics, AI (artificial intelligence) and CRM (customer relationship management) are being used to drive better efficiencies within Tesco, so that the employees can focus on engaging more with the end retail customers.

How does Tesco Business Services use automation?
We've got close to 250 processes that are automated across all our functions. Year on year, we tend to make close to about 5% to 10% efficiency impact on the back of our digitalization and automation story.
From how much impact it creates, automation has helped us identify repetitive tasks across the spectrum of services. Our strategy is now to export this capability into the market. In terms of our automation-based bots called IQ bots built by Automation Anywhere, it helps us with our optical character recognition capabilities, which helps us extract information from PDFs, scanned copies, invoice details, supply chain capabilities and others. The OCR helps us have task automation built at its backend, which can implement a transaction for you.

Our RPA (robotic process automation) journey has evolved considerably. We had one bot in 2017. Right now, we have more than 250 automated processes and have got bots in our Budapest hub and in our customer engagement centre in Dundee.
How have your tech solutions helped end-retail customers?
There is a workload reduction programme where we look at how automation can be leveraged to reduce the number of tickets raised by colleagues. This helps us close tickets raised by colleagues and reducing the need to wait for days to close the ticket. If the colleague is saving time on the call, they are spending more time catering to customers.

Another example is a refrigerator breakdown. If a refrigerator breaks down in the store, the maintenance desk is activated, which then works with engineers to fix the issues. We have implemented proactive refrigerator monitoring, which helps us accurately track when the refrigerator might breakdown, and then respond by proactive maintenance and proactive installation. We also monitor the key variable data from the refrigerator which is fed into a central database. We have been able to cut down food wastage by 50% owing to these proactive measures.
How do you use technology to extract information from data?
Using emails is a prime example of commercial management. There are a lot of emails being sent, considering that we do £60 billion worth of sales. Within the emails, there is a lot of commercial information that is not captured by the system. We have built an engine that helps prioritise the most important emails, and helps to extract information from the same. The structured data is then turned into actionable insights.

We have deployed a small team to investigate important emails, and create an AI model, train the model on an ongoing basis and continue to extract information that is relevant for our agents. We are leveraging IBM's AI tool, Watson, for the training. The solution is currently rolled out in the UK and a few other areas.
How does end-customer personalisation work? How are you moving towards hyper-personalisation?
We have a strong loyalty programme. About 60-70% of our sales come from our club-card customers. We create incentives, promotions for our customers to drive more value. On the back of the data from club cards, we have created customer segments. We have categorised customers into five families based on buying patterns. There is a family that purchases premium products, a family that is frugal, one type which is a blend of two. We continue to understand what the families want from us, our network data helps us then correlate our data to those families. It also gives us an idea of which families to target and strategize the right products for them. At the end of the day, we want to get into personalisation based on the individual and not the family.

How are you moving more towards online and adopting an omnichannel approach?
We have invested heavily in online channels. We were clocking sales of £1 billion before, the number is close to £5 billion now. The pandemic has forced customers to adopt online shopping. If I need to feel the vegetables or other products, I will step out, otherwise, the purchases are done online. We cover 99% of the geography of the UK, with a market share of 30%.
In terms of our Customer Engagement Center, previously all our systems were disjointed. We had club card systems, online shopping systems, and other systems based on the different interactions. We have now invested in a CRM solution that brings the underlying systems together as one. In the future, we will get a view of how the customer is interacting with the Wider Tesco group rather than interacting with Tesco Retail.

---