Fake vaccination certificate available on Telegram Rs 5500: Check Point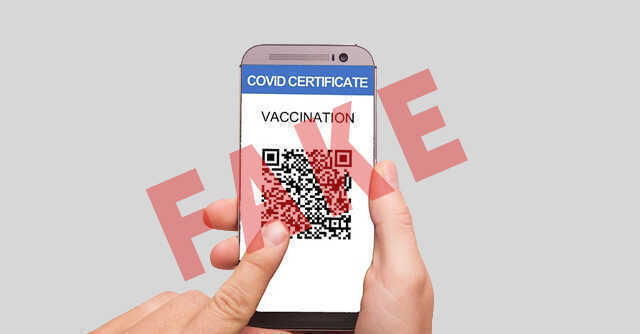 Fake vaccine certificates are available online on the chat app Telegram at a price of around $75 or about Rs 5,500 each, according to research by Check Point Research (CPR).
The research showed that a majority of fake certificates could earlier only be accessed on the Darknet. But now, a majority of the black-market activity has centred on Telegram. Check Point said that it suspects the shift to Telegram has helped sellers scale distribution and reach customers faster.
Due to the pandemic, various state governments had mandated certain regulations for those undertaking inter-state travel, for which negative certificates or a vaccination certificate are compulsory.

Many states have seen a large influx of tourists after the second wave subsided. These regulations have resulted in the demand for fake test results and vaccine certificates for individuals who do not want to be vaccinated.
"Vendors are choosing to advertise and do business on Telegram because Telegram is less technical to use compared to the Darknet, allowing them to reach an inordinate amount of people, fast," said Oded Vanunu, Head of Products Vulnerability Research, Check Point Software Technologies.
However, some sellers also seem to use WhatsApp and email as communication tools.

Vanunu said that the broader market surge is fueled by rapidly spreading delta variant, and with many people who want access to places that have strict vaccination rules.
The prices of these vaccination cards have also dropped by half in online groups, with some groups having members in excess of thousands, Vanunu added.
The trend is not limited to India, with Check Point saying it has noticed as many as 5,000 groups in 29 countries that sell fake vaccination certificates. The number of advertisement groups and sizes have also multiplied by 100% since the start of 2021. Check Point said that the number of sellers was around 1000, but globally, the number of sellers currently are over 10,000.

Check Point urged vaccination certificated to be managed and encrypted in a secure fashion by relevant official bodies, as well as have QR codes that can authenticate even further.
---