Live organ preservation box wins national rounds of James Dyson awards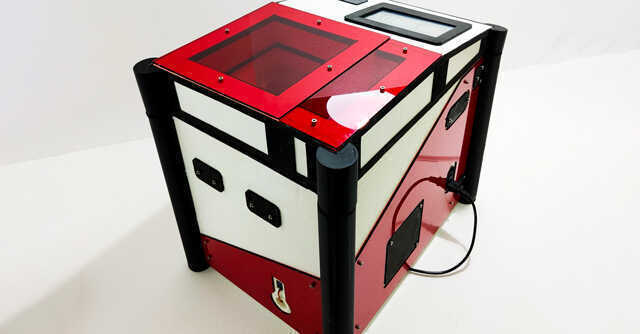 LifeBox, which is a 2018-built container for life-saving kidneys, liver and heart, transportable by drones, has been declared as the national winner of James Dyson Awards 2021.
An invention by Deval Karia from Indian Institute of Science (IISc) Bengaluru, LifeBox was chosen winner from a pool of 77 entries evaluated by the jury led by Srijan Pal Singh, CEO and co-founder of Dr. A.P.J Abdul Kalam Centre.
As per a statement, LifeBox, Safaa and Diariase along with the 84 national finalists from 28 countries and regions will now proceed to the international stages of the competition.

A panel of Dyson engineers will create a top 20 shortlist from these finalists.
British inventor and billionaire entrepreneur James Dyson will then choose an international winner and two runners-up.
He will also appoint a sustainability winner for the national finalist that best pays attention to their inventions part in today's sustainable agenda.

The inability to move hearts from donor to recipient quickly is a challenge that LifeBox set out to solve for. It tackles this with a system that extends preservation time of the heart to allow for increased travel time and distances.
The idea of a novel cooling method (the device consists of two sub-systems -- perfusion or flushing and cooling was inspired by the inner workings of a simple convection over, the statement added.
A peristaltic pump drives the preservation fluid from a reservoir to the heart which is housed within a chamber.

It is equipped with multiple sensors that track biomarkers which are indicative of heart health.
Waste fluid from the heart is then collected via a waste reservoir pump. The heart in this setup is only intermittently perfused and does not beat.
The cooling sub-system utilises a refrigerant, over which air is blown to cool it.

The system is feedback controlled using temperature sensors and maintain hypothermic temperatures (4-8 degree Celsius).
Data is also transmitted in real time to the recipient site so that the surgeon can prepare accordingly.
"India has an abysmal rate of 200 heart transplants annually, despite a staggering 50,000 people in need. Institutional factors aside, the inability to move hearts from a donor to the recipient is a major hindrance to bridging this gap," Karia said.

The project, he added, has its genesis in a course taught by Prof. B. Gurumoorthy, Prof. A. Ghosal at Centre for Product Design and Manufacturing (CPDM) at IISc, with a vision to explore drones for organ transportation.
Recently, the LifeBox project also received support from BIRAC to further develop the device and conduct a pilot clinical investigation.
Runner-ups in the competition were Safaa, an invention by Ananaya Singh and Vacha Patel, from the National Institute of Design, Haryana; and Diariase, an invention by Nikhil Das from the National Institute of Design, Ahmedabad.

Safaa is a cheap and fuel-efficient way to acquire clean drinking water in rural villages, and settlements near polluted water sources, as per the statement.
On the other hand, Diaraise is dialysis accessory to safely raise the amount of toxins removed from the blood during dialysis to improve the quality of life of the patients and the efficiency of utilization of resources, the statement added.
The international top 20 shortlisted will be announced on October 13, and winners on November 17.
Since the Award first opened in 2005, James Dyson has contributed over £100 million (about $137 million) to concepts in education and other charitable causes.
The competition has supported nearly 250 inventions with prize money, and is run by the James Dyson Foundation, an engineering-education charity funded by Dyson profits.
A national winner receives Rs 1.9 lakh (about $25,800).
The international winner receives a prize of Rs 29 lakh (about $39,374), plus Rs 4.8 lakh (about $6517) for the winner's university.
The sustainability winner receives a prize of Rs 29 lakh, while, the two international runners-up receive Rs 4.8 lakh.
---