CoinDCX launches sign language-based crypto learning module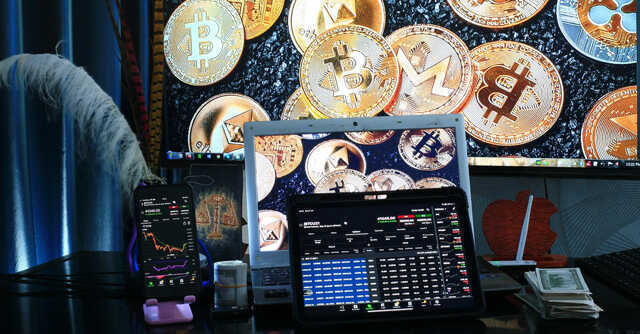 Neblio Technologies-run cryptocurrency exchange CoinDCX has launched a sign language-based crypto learning module in India.
The course, available on the DCX Learn portal, is free for the hearing-impaired community. It offers content around blockchain and cryptocurrency, and has been designed with the goal to make everyone aware about crypto and how it works as a financial asset class.
"Our mission is to introduce Blockchain and Cryptocurrencies to a growing number of Indians. We want to ensure that everyone has access to crypto and make informed decisions while they dwell into crypto," Ramalingam Subramanian, Head of Brand and Communication at CoinDCX, said.

The new module, introduced on the occasion of International Sign Language Day, has been created in collaboration with Yunikee.com, a startup that helps organizations and NGOs build products & services in Indian sign language. It is offered as a video series, covering topics such as basics of blockchain and crypto, what's new in blockchain technology, Bitcoin buzz, trading in crypto, and factors changing the price of crypto assets, among other things.
A pilot video has also been made available on YouTube.
CoinDCX added it plans to expand this effort and launch similar courses in many other languages, including Indian regional languages, to ensure the knowledge around crypto is accessible to everyone.

Founded in 2018, the platform has onboarded 3.5 million users and plans to bring 50 million users into the world of crypto by scaling up its existing trading product and launching next-gen products and customer retention campaigns, among other things.
"...we will be joining hands or entering into partnerships with key fintech players to expand crypto investor base, set up a Research & Development (R&D) facility, strengthen the policy conversations through public discourse, work with the government to introduce favourable regulations, education," Sumit Gupta, co-founder and CEO of the exchange, said following the company's Series C funding last month. The $90 million round valued CoinDCX at $1.1 billion, making it the first crypto unicorn in India.
In the fast-growing crypt-trading space, CoinDCX competes with the likes of WazirX, which was acquired by global exchange Binance in 2019, Coinswitch Kuber, which has raised $40 million so far, and ZebPay.

---