NITI Aayog partners with Amazon to foster innovation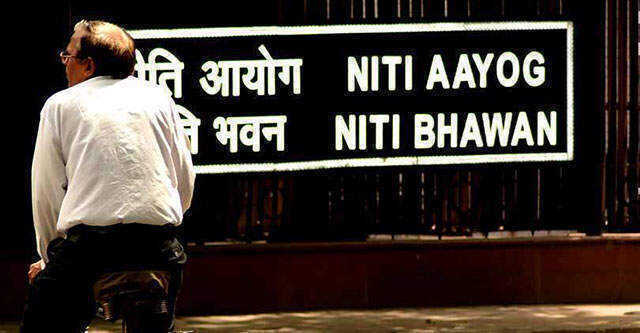 Government think-tank NITI Aayog has partnered with chip-maker Intel and cloud giant Amazon Web Services (AWS) to establish a new experience studio at the NITI Aayog Frontier Technologies Cloud Innovation Centre (CIC) in Delhi.
The CIC was opened by AWS and NITI Aayog in October last year as part of the former's Cloud Innovation Centres Global Programme.
This new sub-studio with Intel in the mix will act as a hub for collaboration and experimentation to solve industry pain-points.

NITI Aayog will utilise the studio to demonstrate solutions in the areas of geospatial, AR/VR, drone and IoT solutions in the verticals of healthcare, agriculture and smart infrastructure.
Some of the startups who will showcase their solutions in the studio currently include geospatial solutions provider MapMyIndia, unmanned aerial vehicle maker Raphe mPhibr, and AI healthcare solutions provider- CARING (Centre for Advanced Research in Imaging, Neuroscience and Genomics).
3d engineering major Dassault Systemes, and other startups like VR/AR player Vizara Technologies, healthcare ECG maker Agatsa Software will also show their solutions at the studio.

"The studio will help subject matter experts from different verticals, government stakeholders, and startups to apply design thinking to go deeper into problem areas and develop solutions," Rahul Sharma, president, public sector – AISPL, AWS India and South Asia, said.
Broadly, the studio will focus on showcasing innovation in artificial intelligence, machine learning, internet of things, augmented reality and virtual reality concepts.
It will also exhibit case studies in blockchain and robotics.

The studio will showcase government, healthcare, education and non-profit solutions from Indian startups, along with providing them support to scale their solutions.
The experience studio will enable for solution showcasing, interactive demos, and rapid prototyping, along with a digital workspace to conduct hackathons and workshops.
---