How India's newest crypto unicorn plans to evolve beyond digital currencies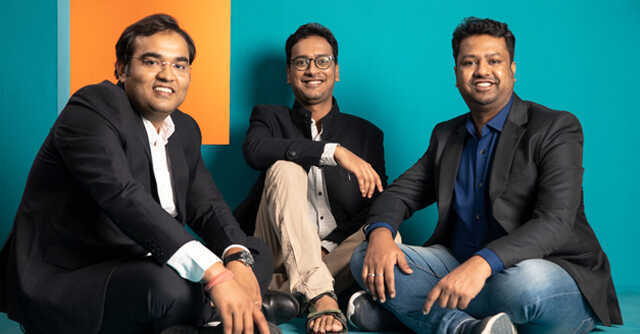 Less than two months after getting its first crypto unicorn, India has a second one. Bengaluru-based CoinSwitch Kuber announced a Series C funding round worth over $260 million, led by American venture capital firm a16z (Andreesen Horowitz) and Coinbase Ventures. The investment makes CoinSwitch the 30th unicorn startup in India, with a valuation of $1.9 billion, higher than CoinDCX's $1.1 billion valuation announced in August.
In an interview with TechCircle, Ashish Singhal, CEO and co-founder of CoinSwitch Kuber, spoke about plans to become a full-fledged investments app, and issues concerning the crypto industry. Edited excerpts:
What other asset classes do you plan to launch?

A lot of people who invest with us are first time investors and have never invested in other asset classes, other than crypto. They will want to de-risk themselves from crypto's volatility and eventually have a more balanced portfolio. Instead of then having to look out for other platforms (that allow investments in traditional assets) we would want to give them the option right in our platform. The whole idea is to make an investment app that caters to everything.
We have two crypto unicorns now. How do you see things evolving since we are unclear about the regulatory landscape?
I'm actually really positive about regulations right now. The tonality of the Finance Minister and others who regulate crypto have clearly changed. They're sending out clear statements now, and we've also seen dialogue opening up policy makers, regulators and crypto experts and industry. This funding, because it involves investors like a16z who haven't really invested in India before, should instill more confidence amongst regulators.

Speaking of global investors, crypto exchanges globally have evolved beyond the trading services. Are you looking to do the same?
I feel like a lot is left to be done in terms of onboarding users onto the crypto ecosystem, which is what an exchange primarily does. I think we've just done 2-3% of that job, so there's a long way to go in that direction. Having said that, we'll also be deploying expertise in terms of going deeper into the crypto ecosystem and exploring some new product lines. This is also why hiring is of key importance to us, because when you raise funds of this size, it gives you the ability to explore multiple things. Which you should do if you're a leading player in the space.
Has the industry more or less abandoned the idea of using crypto as real currency?

When it comes to regulations, you have to take one step at a time. Step one is to make regulators more comfortable about crypto. They don't have an understanding of it right now. So, if you go in a way where it makes them comfortable, tell them that we're going to be compliant, etc. then it increases the stakes. Today, the regulators haven't interacted with the players at all, so they have zero confidence in the players. Most countries haven't categorized cryptocurrencies as legal tender, so pushing that agenda of payments right now might draw backlash.
Will you use the ecosystem fund mostly for acquisitions?
A good portion of the fund will be used to invest in companies, founders and developers who are trying to build around the crypto and blockchain space in India. The first agenda is to identify companies that are solving issues for India using blockchain. But there will be strategic investments in businesses that could be helpful to us in future as well.

Institutional investors have been taking a shot at crypto, how will you attract them?
We're seeing a lot of interest, but we only serve retail investors at the moment. The kind of requirements an institutional investor has are different from retail investors. For instance, a $20 million fund won't be fine with keeping their money in a custodian wallet. They will also need a different kind of dashboard access, which is more advanced that what retail clients need. These things need to be built, and we're definitely going to go in that direction.
---