Researchers find AI tool as efficient as Ophthalmologists in detecting diseases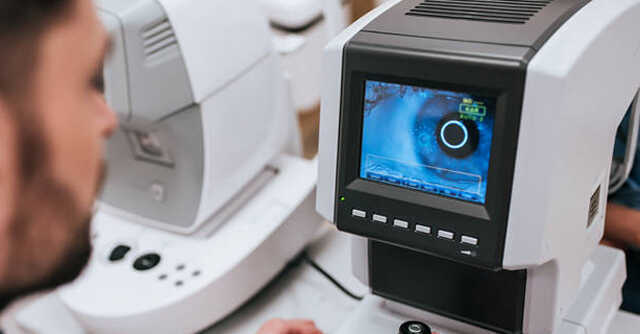 An artificial intelligence-based system could potentially be used to screen eye diseases, with recent research showing that the AI tool performed similarly to Ophthalmologists.
A study published in the Lancet Digital Health Magazine showed that an AI tool, named Comprehensive Artificial Intelligence Retinal Expert (CARE) system, could be used to screen multiple retinal diseases in real-world studies, inching one step closer to making fully-robotised healthcare a reality.
The study was conducted by researchers from Australia, China and the United States, across many of the top universities in the respective countries.

The CARE system was fed with multiple photos of the eye, photos which were taken through the pupil using specialised equipment, a photographic skill known as fundus photography.
The photos were then run on a deep learning system fed with algorithms.
Around two lakh photos were scanned and interpreted by the system, which made the AI tool now capable of accurately identifying 14 retinal abnormalities, the study said.

The CARE system's data was collected between Jan 4, 2016 and June 29, 2018, the study said.
"CARE was internally validated using 21,867 photographs collected from eight tertiary hospitals, six community hospitals, and 21 physical examination centres," Zongyuan Ge, engineer and associate professor at Monash University department of electrical and computer systems, said.
The results were then cross examined with the interpretations of 16 ophthalmologists, with data sets across the globe as well as different camera models.

"The model performed well in a real-world environment. This study also showed that an AI solution can be deployed in remote areas with poor network infrastructure and scarce medical resources, while maintaining a high degree of accuracy," the paper in the Lancet Magazine said.
Back in India, Bengaluru-based eye-care chain Sankara Eye Foundation, deployed an AI based tool Netra.AI in June this year.
The software, which is a cloud-based AI solution, could recognize retinal conditions with "accuracy matching human doctors", the hospital said.

---