5 of the most interesting announcements from Google Cloud Next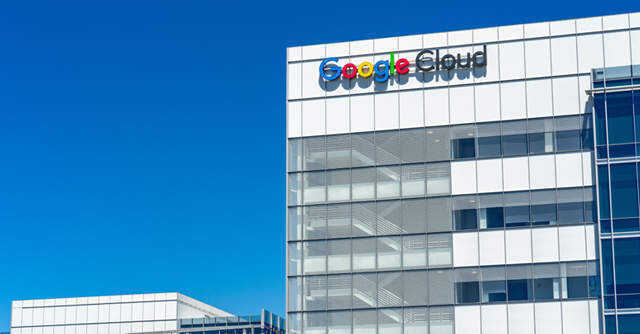 The 2021 Google Cloud Next virtual event, the tech giant's digital flagship event, focused on providing enterprise customers, as expected, more choices to where and which cloud to run their workloads on.
Among a plethora of key launches, the Google Distributed Cloud was announced, which the company said will extend the services of the Google Cloud Platform (GCP) to edge locations and on-premise data centres.
Other launches include an artificial intelligence portfolio called the Intelligent Products Essentials, as well as a slew of new features in terms of data and analytics. For developers, Big Query Omni, a multi-cloud focused data analytics solution was made generally available.

TechCircle takes a closer look at the top five launches from this year's Google Cloud Next-
1) A new portfolio for the distributed cloud
Google launched the Distributed Cloud Solutions Portfolio, aimed at solving issues in migration to the cloud, mainly focused at reducing costs, low-latencies and privacy issues.

Built on Anthos, a software for using container clusters instead of Cloud Virtual machines (CVMs), the portfolio consists of multiple hardware and software components.
According to Sachin Gupta, the VP and GM of infrastructure at Google Cloud, the portfolio will allow users to focus on their business instead of "The management of the underlying infrastructure."
The partners who will initially support the portfolio are NetApp, Cisco and Dell. The first two solutions to be launched under the portfolio will be the Google Distributed Cloud Edge for edge computing and the Google Distributed Cloud Hosted for on-premise deployments.

2) Vertex AI Workbench for developers
The vertex AI Workbench will act as a managed service for all of Google's data services, such as Dataplex and BigQuery. The tool will make it easier for developers to build and deploy machine learning (ML) models along with a unified AI platform. "As it's a managed service, it is super easy to deploy and immediately available without configuring it in any infrastructure front," said Gerrit Kazmaier, Vice President and General Manager for Database, Data Analytics and Looker at Google.
3) BigQuery Omni aimed at multi-cloud environments

The General availability of BigQuery Omni will now help users to combine data from Google, AWS, Oracle and others into a single analytics platform, i.e. will aid in creating cross-cloud analytics. The solution aims to break data silos in the multi-cloud environment and provide for more interoperability for a unified analytics solution across the clouds.
BigQuery Omni was first previewed on Microsoft Azure in 2020, and has made generally available now.
4) Cloud Intelligent Products for AI based solutions

The Cloud intelligent Products will be a packaged solution aimed at manufacturers who want to infuse AI into their smart-products. The solution is mostly aimed at healthcare, retail and supply chain customers and aims to connect the industry participants in a manner to derive more benefits for the broader environment. The solution will be beneficial in the sense that it will provide new ways for employees to feed and gather data, while providing better customisation to the end users, Google said.
5) Google Workspace
Formerly known as G suite, The Google Workspace includes well known apps such as Gmail, Drive, Docs, Meet and others. The latest update will see users being able to use no-code AppSheet apps from inside Gmail. AppSheet allows for users to build applications without code. Along with this Chat users and Google Spaces users will be able to create and monitor new issues on mobile phones.

In addition, Google Meet will now have client-side encryption, to give enterprises control of the encryption keys while there are also data-loss prevention features for added security. Another security deployment is Work Safer, an anti-threat engine for Workspace and other Google products.
Google also previewed the managed, serverless and auto-scaling Apache Spark service on GCP. Apache spark is an open-source processing framework for large scale analytics applications.
---