Salman Khan to launch NFTs on new Bollywood only platform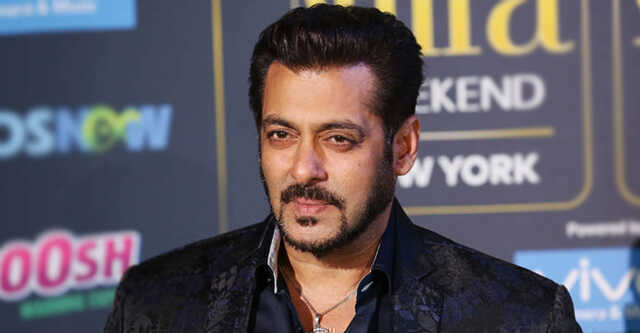 Bollywood actor Salman Khan has joined the NFT bandwagon, just over a month after fellow actor Amitabh Bachchan announced that he will be selling some of his digital assets as Non Fungible Tokens. In a tweet today, the actor announced that his NFTs will be sold on a new platform called BollyCoin soon. He did not clarify what these NFTs will be, but photos shared along with the tweet suggest that Khan will be selling photographs of himself, and perhaps movie posters.
"Aa raha hoon main, NFTs leke. Salman Khan Static NFTs coming on @bollycoin," the tweet said.
BollyCoin is an NFT marketplace dedicated to digital assets from Bollywood. It was co-founded by director Atul Agnihotri and Khan is the first actor to officially join the platform. In a press release, the company said it has also partnered with Khan's brother, Arbaz Khan's production house, as well as Sonali Khan Productions.

Khan and Bacchan aren't the first to enter the NFT space from Bollywood. Actor Vishal Kapoor had launched his own NFTs on global platforms earlier this year. One of Malhotra's NFTs had been sold at $5500.
Also read: From Bollywood to Cricketers: NFTs catch celebs attention in India
In late August, Amitabh Bachchan said he would put an autographed poster of the film Sholay as well as narrated poems by him as NFTs. His content will go live on a platform called BeyondLife.Club next month for auction. In an interview with TechCircle last month, Toshendra Sharma, founder of a software-as-a-service (SAAS) service for NFT marketplaces, told TechCircle in an earlier conversation that he has been in talks with many celebrities to get their own NFTs up for auction.

Also read: Enterprise NFTs to bring new use cases for Indian blockchain firms
Homegrown digital NFT platform Rario had roped in Zaheer Khan and Faf Du Plessis earlier for a cricket only platform. Singapore-based Cricket Foundation had also announced an NFT platform for cricket fans last month.
---