Why enterprises want 5G's low latency internet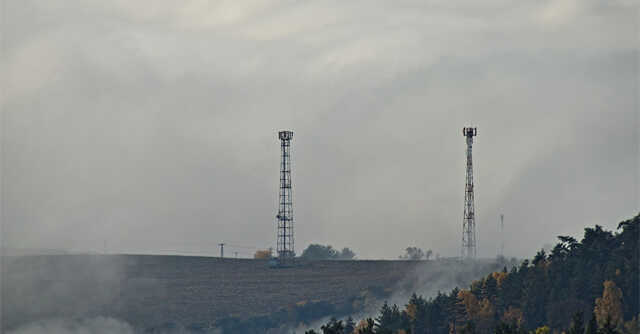 From banking to retail and manufacturing sectors, everyone is waiting for one key benefit of 5G technology — low latency internet. Low latency is often seen as the key benefit of 5G internet, important for so many of the applications being developed today. While hospitals want it for robotic surgeries, banks want it for better payment infrastructures and more.
What is low latency internet?
Latency refers to the time taken for data to travel from the server to an end-point, like a smartphone, PC, connected camera etc. When we talk about internet speeds, it's usually the latency that defines the 'speed' and not the bandwidth. Bandwidth is basically like a four lane road, which can accommodate four cars next to each other at a time. Latency, however, is how fast these cars can travel on that road. When it comes to the flow of data, every millisecond counts.

Last month, Bharti Enterprises-backed low earth orbit (LEO) satellite communications company OneWeb, said it will place about 648 satellites into orbit. In August, computing giant IBM said its new Telum processor range aims to provide the power required for low latency response-time sensitive workloads.
"Large amounts of data, with a combination of 5G and low latency networks will form the basics of what the enterprises of the future will be built on," said Michael Dell, the founder of Dell Technology, at the Dell summit earlier this week.
But why is low latency so important?

Delays in loading times is one of the most common factors for why users quit using an application today /SOURCE?/. As a result enterprises and their customers want real-time results, and high latency is currently one of the IT departments worst enemy. High latency means data takes longer to travel from server to end-point, which in turn means an app can take longer to load when you first launch it.
Some companies offer Internet traffic management services /LIKE?/, which are algorithms that can decrease latencies by rerouting and distributing data according to the network design. However, such solutions can only do so much in terms of bandwidth, because the maximum bandwidth that they can work with is what 4G has to offer.
It is important to note that even as the telecom sector and the government push for 5G introduction by 2022, a September 2021 study by internet metrics website Ookla has revealed that 4G speeds will still continue to be dominant in India for the next 5-6 years. As of July 2021, India ranked at 122nd in terms of mobile network speeds, according to Ookla.

How and when will enterprises get low latency internet?
OneWeb has already put 322 of its 648 satellites into orbit. Services will begin this year to the Arctic region including Alaska, Canada, and the UK. By late 2022, OneWeb will offer its high-speed, low latency connectivity services in India and the rest of the world. But satellite internet is only one of the ways being considered.
On October 11, social media giant Facebook handed a contract to Japanese conglomerate NEC to build a transatlantic fiber-optic cable that can carry data at upto 500 Tbps. The company claimed that this new cable will have 200 times the capacity of current transatlantic fiber-optic cables.

"Until recently, subsea cable was composed of 16 fiber pairs at most, but today, by using NEC's newly developed 24 fiber pair cable and repeaters, a system can deliver a maximum transmission capacity of a half petabyte per second, the highest to date for a long distance repeated optical subsea cable system," NEC said in a press release.
On September 15, Telecom Minister Ashwini Vaishnaw said that the government plans to host 5G auctions in February 2022. In May this year, the Department of Telecom (DoT) allocated trial spectrum to telcos Airtel, Reliance Jio, Vodafone-Idea and MTNL. Both Jio and Airtel have conducted 5G trials since.
Airtel is also heading an alliance to build 5G solutions in the country through the O-RAN Alliance. The O-RAN Alliance is a German entity founded in 2018 by global telecom players AT&T, China Mobile, Deutsche Telekom, NTT DOCOMO and Orange.

What will low latency 5G be used for?
"AR-VR, connected vehicles, and immersive gaming are becoming mainstream. 5G has made the use of collaborative robots, drone fleets and digital twins a reality," said Sanjay Uppal, Senior Vice President of Edge at VMware, during the company's virtual summit VMworld on October 6. All of these will be enabled through a drastic reduction in latencies.
Back in India, Airtel and Ericsson engaged in 5G rural trials to clock 100 Mbps speeds with the 5G routers being almost a kilometre away. Airtel also conducted the first cloud gaming session in a 5G environment on September 2.

Airtel's cloud gaming demo was held at its test plant in the National Capital Region and the company claimed that its networks were able to deliver latencies in the range of 10 milliseconds and bandwidth of 1 Gbps in the 3500 MHz spectrum.
Low latency 5G internet is also expected to solve some common problems. Emails will be sent faster to colleagues, video calls will not freeze as often, session timeouts will be reduced, websites will open faster and downloads will obviously be faster.
"I think data latency has been an issue so far. And there are many use cases that have been waiting for better solutions to the latency issue. If we were to deploy IoT and industry 4.0 solutions in a big way, it would be sorted out with the combination of 5G and edge," Alok Ohrie, President & Managing Director at Dell Technologies India, told TechCircle in an interview last week.
Ohrie said retail outlets will be able to automate some of the work floor managers do by using sensors. "Likewise, the biggest impediment for industry 4.0 has been the lack of good strong bandwidths that could help manage the automated environment on the shop floor," Ohrie added.
---