New AI algorithm can detect heart failure with 94 percent accuracy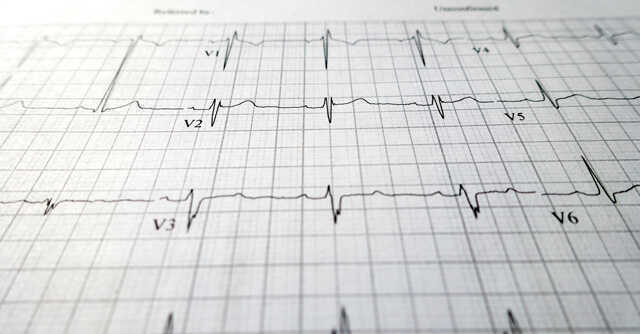 Researchers at New York's Mount Sinai Health System have generated a new artificial intelligence (AI) based algorithm that can predict whether a patient is experiencing heart failure. The algorithm does this by detecting subtle changes in electrocardiograms, which are ECG and EKG machines. The research was published in the Journal of the American College of Cardiology: Cardiovascular Imaging.
The researchers showed that deep learning algorithms can be used to "recognize blood-pumping problems on both sides of the heart" using ECG waveform data. ECG detects the electrical activity from a human heart and represents them using waveforms that can be interpreted by doctors and physicians. The algorithm assesses the strength of both the heart's ventricles in order to detect signs of failure.
"Ordinarily, diagnosing these type of heart conditions requires expensive and time-consuming procedures. We hope that this algorithm will enable quicker diagnosis of heart failure," said Benjamin S. Glicksberg, PhD, Assistant Professor of Genetics and Genomic Sciences, and a member of the Hasso Plattner Institute for Digital Health at Mount Sinai.

Heart failure is a common concern around the world. According to the National Center for Biotechnology Information (NCBI), the exact prevalence and incidence of heart failure in India is not known, but it's supposed to be "higher in comparison to the western population". The NCBI also estimated that heart failure could be affecting over 1.3 million people in the US every year.
The algorithm created by the Mount Sinai team could be useful for companies like Apple, who have been looking to put ECG on wearable devices. The company introduced ECG on its Apple Watch last year, a feature that was quickly carried over by other smartwatch makers as well.
"For years doctors have relied heavily on an imaging technique called an echocardiogram to assess whether a patient may be experiencing heart failure. While helpful, echocardiograms can be labor-intensive procedures that are only offered at select hospitals," the Mount Sinai team wrote. They said that breakthroughs in AI suggest that ECGs could be a "fast and readily available alternative" for clunky hospital-only machines.

To be sure, the algorithm designed by the Mount Sinai team read patients' ECG data along with written reports about corresponding reports about these patients' ECGs. The written reports acted as data sets for the AI to compare against, and eventually learn how to spot a weaker heart. It also used natural language processing (NLP) to read the written reports, while "special neural networks" were used to discover patterns in the ECG images.
The computer read over 700,000 electrocardiogram and echocardiogram reports taken from 150,000 patients at Mount Sinai between 2003 and 2020. The researchers claimed it was 94 percent accurate at predicting which patients had healthy ejection fraction and 87 percent accurate at predicting those who had an ejection fraction that was below 40 percent. Ejection fraction is a medical term used to determine the amount of blood pumped out by the heart's ventricles, and is used to figure out chances of heart failure.
---