India ranks 2nd in volumes of content takedown requests by govts, Google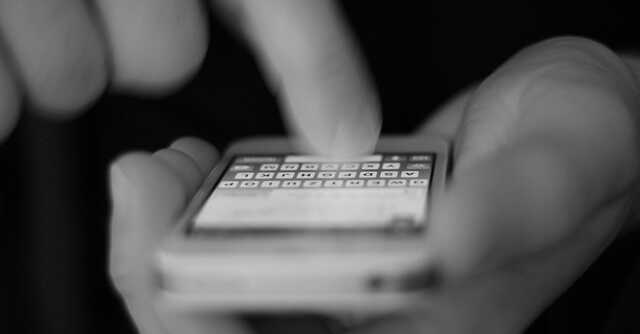 India made the second-highest volume of content takedown requests and the sixth-highest number of takedown requests of individual items of content between January and June 2021, stated Google in its latest transparency report on Government Requests for Content Removal, which primarily includes demands made by governments and courts.
According to Google, the total takedown requests across the world were the highest ever in terms of volumes on both measures.
Only Russia was ahead of India in terms of the highest volumes of takedown requests, while Indonesia made the most requests for the removal of individual items of content.

"We are seeing a significant increase in the number of laws that require information to be removed online. These laws vary by country and region and require removal of content on a wide range of issues- from hate speeches to obscenity to medical misinformation to privacy and IP violations," David Graff, VP, Trust and Safety at Google, said in a blog post.
The top ten countries in terms of volume of requests, as per Google report, were Russia, India, South Korea, Turkey, Pakistan, Brazil, United States, Australia, Vietnam, and Indonesia (in descending order).
In terms of volume of individual items, the top countries were Indonesia, Russia, Kazakhstan, Pakistan, South Korea, India, Vietnam, United States, Turkey, and Brazil (in descending order).

The number of takedown requests made by the Government of India under Section 69(A) of the IT Act, 2000, saw a steep rise this year. Until June, 6,000 such requests were made to social media companies as compared to 9,800 in 2020 and 3,600 in 2019, reported Hindustan Times in July.
In February 2021, the Government of India had notified new, stricter guidelines for social media intermediaries that mandate social media companies to take down unlawful content within 24 hours of receiving the complaints. Platforms that failed to comply were also threatened to be denied safe harbor provisions, which protect intermediaries from liability.
Twitter was also pressurised by the government agencies in India to take down more than 1,100 accounts and posts that were supporting farmer protests against the new farm bill. Freedom House in its latest report 'Freedom of the Net' published in September, stated that "Indian law bans a broad range of vaguely defined content, including speech that undermines public order, decency, morality, or the country's sovereignty, integrity, and security. The user reporting mechanisms could also be abused by the government's partisan supporters to remove critical commentary."

Graff believes takedown requests by states will continue to grow across more countries. "While content removal and local representative laws are often associated with repressive regimes, they are increasingly not limited to such nations. Findings from entities like the UN Office of the High Commissioner for Human Rights (OHCHR), our own transparency report data, all point to the fact that we are likely to continue to see a rise in these types of laws across more countries around the world," he added.
---