Microsoft Teams records 150% rise in adoption among frontline workers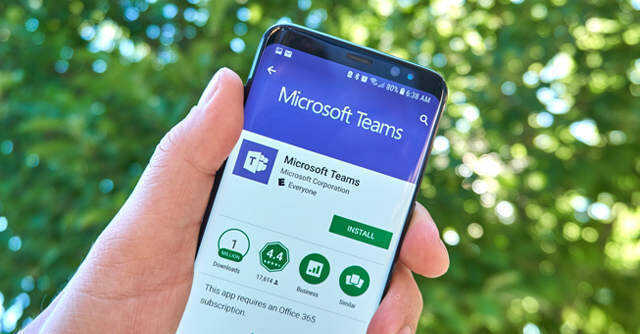 Microsoft's workplace chat app Teams has recorded a spike of 150% in terms of adoption among frontline workers such as customer service representatives, clinicians delivering patient care and those on ground running operations, over the past one year.
The Washington-based technology giant said that the frontline workers have been long underserved by technology and are now slowly getting into the trends involved in the future of work.
Teams specifically noticed a rise in retail industries, financial services and healthcare as well as government domains.

An October 2020 report by market research firm Gallup showed that companies who are engaged in a workforce have 23% higher profitability and 10% increase in customer loyalty, as compared to those with a non-connected workforce.
Microsoft added that it will release the Viva Connections mobile app next month, which is an app to customise and deploy their own employee application to the workforce, which it is betting on to further add to its remote workforce solutions portfolio.
Other launches include a waiting room for virtual visits on Teams, and scheduled virtual visits through an app known as Microsoft Bookings.

In terms of remote assistance for real-time guidance, Microsoft RealWear, an eye-wear for workers in manufacturing. Microsoft also said that DocuSign, a platform for sending legal documents with signatures, will be on boarded as an approval partner next month. This app will be integrated into Microsoft word for easier streamlining of work documents.
According to digital experience management website Aternity, Microsoft Teams noticed an 894% growth from March 2020 to June 2020. As of July 2021, Teams had an active user base of It has 250 million, according to Microsoft.
Teams currently operates in around 181 countries and in 44 languages, with about 183,000 educational institutions using the platforms. In terms of companies, Accenture, Ernst & Young, Pfizer and SAP are some of its well-known clientele.

---