Tesla may resume Bitcoin payments soon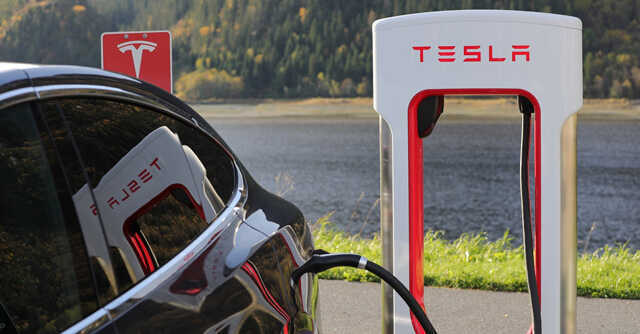 Electric vehicle (EV) maker Tesla may soon start accepting payments in cryptocurrencies again. As per the company's third quarter filing with the US Securities and Exchanges Commission (SEC), the firm said it "may in the future restart the practice of transacting in cryptocurrencies."
In the SEC filing, the firm also emphasized that it still believes in crypto assets and its long-term potential for investment and as an alternative to cash. The company was accepting Bitcoin as payment for its products for a brief period earlier this year. In its February filing with the SEC, Tesla had said it would accept payments for its products in Bitcoin. The firm even bought $1.5 billion worth of Bitcoins.
However, the company stopped accepting Bitcoin payments in May, citing environmental concerns around how Bitcoin is mined. Chief executive Elon Musk acknowledged that Bitcoin mining is hard on the environment and the company won't accept it as payment until more environment-friendly mechanisms for mining could be developed.

The company, however, retained the Bitcoin the company had acquired in Q1 2021, indicating that it's not shutting its doors to cryptos forever and may resume payments in future. Musk has been one of the most outspoken proponents of cryptocurrencies and has played a key role in raising the profile of these digital assets, including meme-based crypto Dogecoin.
Musk recently revealed that his support for Dogecoin stems from the fact that a lot of people in Tesla and his other companies, including SpaceX, own Dogecoin and that "it felt like the people's crypto," reported Bitcoin.com.
On Monday, Tesla surpassed the $1 trillion mark for the first time since going public in 2010, on the back of a large order involving 100,000 EVs from rental giant Hertz. This has made Tesla the fifth US company after Apple, Amazon, Facebook and Google to hit the trillion-dollar market cap.

---