Qualcomm announces new roadmap for Snapdragon chips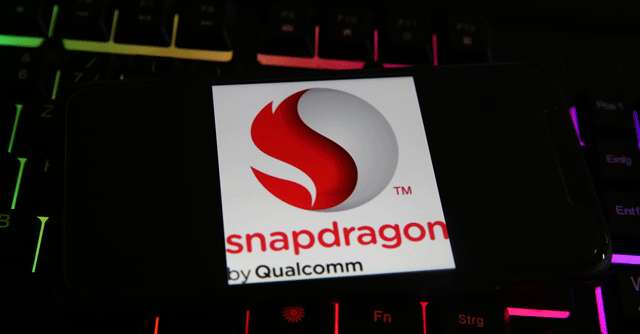 Qualcomm, today, announced four new mobile processors meant for smartphones and other mobile devices. The new chips include the Snapdragon 778G Plus 5G, the Snapdragon 695G, the Snapdragon 480 Plus 5G, and the Snapdragon 680 4G. The company says that the new chips will be used for high, mid and entry tier smartphones going forward. They support both 4G and 5G connectivity.
"Mid-range smartphones are expected to be the main driver for accelerating 5G device adoption – especially in emerging regions," said Deepu John, senior director, product management, Qualcomm Technologies, Inc. "These four new additions to our roadmap create significant opportunities for our OEM customers and provide additional options to continue to meet the growing demand for our 5G and 4G mobile platforms."
Snapdragon 778 Plus 5G

Qualcomm says that the Snapdragon 7 series has grown by 44% in the last year. The 778G Plus is an upgrade to the 778G from last year, and will carry "boosted" CPU and graphics performance. It has the company's custom Kryo 670 CPU architecture and the Adreno 642L graphics processing unit (GPU). The chipset is closed at 2.5GHz and supports 5G connectivity.
Snapdragon 695 5G
Further, the Snapdragon 695 chipset will deliver 30% faster graphics performance and 15% faster CPU performance over the Snapdragon 690, according to Qualcomm. It uses the Kryop 660 architecture and the Adreno 619 GPU. The company says mid-ranged phones will be the "main driver for 5G adoption" in emerging regions, which makes the Snapdragon 695 amongst the most important chips in Qualcomm's portfolio.

"We are excited to adopt the new Snapdragon 778G Plus 5G and Snapdragon 695 5G Mobile Platforms that deliver smartphones that will enable truly global 5G, enhanced AI, and immersive gaming experiences," said Chang Cheng, vice president of Xiaomi Corp.
Snapdragon 480 Plus 5G
As the name suggests, this one is an upgrade to the Snapdragon 480, which is used by over 85 devices at the moment. The Snapdragon 4-series is usually meant for more affordable devices, and the 480 Plus will support 5G on such phones. It uses the Kryo 460 CPU and the Adreno 619 GPU used on the Snapdragon 695 chip mentioned above.

Snapdragon 680 4G
Since 5G isn't really prevalent in many areas at the moment, the Snapdragon 680 chip seems like a 4G alternative to the 695. It uses the Kryon 265 CPU and Adreno 619 GPU, and is clocked at up to 2.4GHz. It uses the Snapdragon X11 LTE modem to offer 4G connectivity on devices.
---