Why is memecoin Shiba Inu on the rise?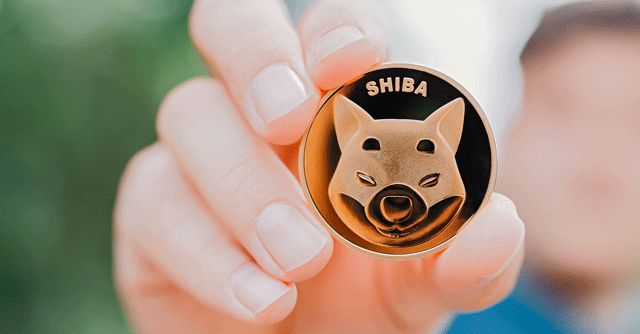 Meme coins may hurt the overall image of the cryptocurrency industry, but their continued rise often draws more interest than spikes in Ethereum and Bitcoin's pricing. To that end, the self proclaimed Dogecoin killer — Shiba Inu — is on the rise. According to Coinmarketcap, the dog-themed cryptocurrency has appreciated by over 20% in the last 24 hours. As Cointelegraph pointed out, a person who bought Shiba Inu worth $3200 in August 2020 is now worth $5.63 billion.
Why is Shiba Inu rising?
Experts have cited many reasons for Shiba Inu's sudden rise. At least two of these have to do with rumours and general Internet trends.

A petition appeared on Change.org, asking popular stock trading app Robinhood to list Shiba Inu on its platform. The petition, which aims to reach half a million signatures by the end of the week, already had over 378,000 signatures at the time of writing.
"Dogecoin has been a huge success for Robinhood, and its investors. We have all enjoyed the ride. Shiba Inu is a similar meme coin with genuine potential, up 2000% in the last weeks! Gaining new ground by the day. Shiba has just been listed on Binance, and its momentum grows by the hour," the petition states.
But rumours aside, market experts have pointed to solid reasons for why Shiba Inu has been rising. The first being the fact that it has listed on a bunch of new exchanges over the last month or so. "Good day ShibArmy! Before we get started, a quick shout out to all of the exchanges that have worked to list $SHIB including our friends over at Coinbase," the crypto's developers wrote on the Medium blog on September 25.

Shiba Inu has also listed on AOFEX, StealthEx, CoinFlex and more. The crypto project's second token, called LEASH, also listed on the BitKan exchange earlier, and on October 18 crypto payments provider NOWPayments said it would start accepting the new token as well.
NFTs incoming
Further, the Shiba Inu community also jumped on the NFT bandwagon. The developers announced the Shiboshi NFT, built on the Shiba Inu blockchain, earlier this month. Which means that there are more ways to use the Shiba Inu token now. The Shibhoshi NFTs were launched on October 5 and users can buy these using the LEASH token.

Memecoins fall fast
Every cryptocurrency is volatile, but experts often caution users against spending on memecoins like Shiba Inu and Dogecoin. Both these coins have gained massively from tweets by billionaires and noted experts in the past, and they also fall just as fast.
Hey @elonmusk How Much $Shib You Are Holding!!

— Shiba Inu (@ShibaInuHodler) October 24, 2021
For instance, on October 24 the Shiba Inu Twitter account asked Tesla chief executive Elon Musk how much Shiba Inu he owned. The billionaire, who has been a vocal supporter of Dogecoin, replied with one word — None — which quickly halted Shiba's rally at the time, even if temporarily.

---