Four Considerations for a Successful Transition to Digital Broadcasting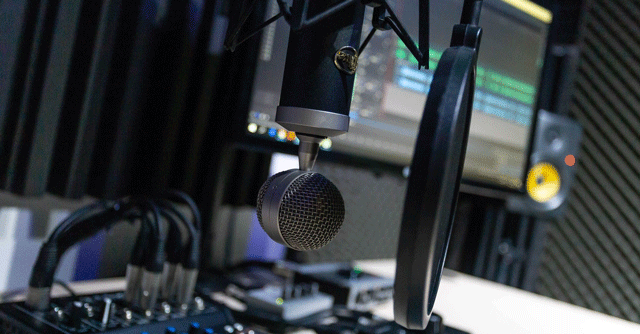 Moving from analog to digital broadcasting is an effective way to future-proof the radio industry while closing the digital divide. However, embarking on the shift can be overwhelming for regulators and business leaders alike.
By assessing the local landscape, examining policies and practices in other parts of the world and tapping technologies that utilize existing infrastructure to both manage costs and maximize value, stakeholders in the broadcast industry can develop a strategy that contributes to a thriving community and long-standing economic growth.
Radio industry benefits aside, informed and innovative regulatory policy can help address the digital divide in any market. The digital divide occurs when social and economic barriers limit access to digital media, including the information and content from digital services. Digital radio broadcasting can be used as a mass distribution service of digital content to increase access to information. Affordable consumer products and free over-the-air transmission ensure consumers are not burdened with added costs to receive local news, alerts, education or entertainment.

Ensuring a smooth transition
As digital radio solutions expand their reach into new markets and regions, industry experts are challenged to select the system which best fits local market needs. Each country and market provide unique challenges for success – if the digital radio solution does not meet the local business and consumer objectives, then the technology will not be successful.
Regardless of which digital radio system is technologically attractive to the broadcast industry, the success of a new service will depend on four main factors:
Local needs
Product integration
Business value
Future-proofing

Local needs
Providing regulatory agencies with solutions to address spectrum and frequency allocation
Regulators and broadcasters must decide how to effectively use the frequency spectrum in the local market. Decisions are based on available channel assignments, existing regulations and standards, and industry business opportunities.

Regulatory agencies are making decisions to meet current needs as well as future technology changes. Some markets may require new spectrum allocations while other markets want to maintain existing broadcast spectrum and channel assignments. Ideally, digital radio services under consideration utilize this critical national resource efficiently to deliver content and services. For FM services and VHF radio, the solution should also maintain established radio station frequencies to maintain the station's branding and to simplify consumer access to its content.
They must also consider the impact of launching a new broadcast technology. Radio is an established mode of communication and information distribution with billions of radio devices in existence. The technology should enable a graceful transition to new standards and allow a future "sunset" when new receivers have penetrated the market. A successful digital radio technology will allow regulatory agencies to make decisions to ensure the success of radio broadcasting in future years.
Product integration

Providing consumers with a variety of affordable products
Consumer products fall into four main categories: automotive, home, portable and mobile. The need for different types of products is dependent on the listening habits of the adopting market. There are a variety of listening patterns around the world impacting product distribution.
For example, markets in North America (Canada and the U.S.) rely on automotive as the primary listening mode. In Europe and the UK, home and automotive listening are equally important. In Latin America, users listen to radio mostly at home or on cell phones. In Asia and India, cell phones dominate the experience.

Regardless of region, all four product categories are required for a fruitful digital transformation.
One of the key metrics of the transition is content accessibility. Radio products running the new technology should be seamless to operate and allow consumers to easily access expanded digital programming and channels. Displays should be designed to present rich metadata (both text and images).
Business value

Providing radio broadcasters with business opportunities that realize ROI
Each digital radio technology requires investment in new equipment for studios and transmission sites. The level of investment will depend on the technology and the current radio station infrastructure. Regardless of the costs, every broadcaster will expect returns on their investment.
Advertising makes up a large component of global radio industry revenue. As new media and technologies become available to consumers, ad income may shrink, and broadcasters will look for new opportunities to leverage their assets. One of the many reasons for the growth of digital radio has been the countless opportunities that digital broadcasting technology brings stations.
A perfect example is "artist experience" functionality – that is, enabling a station to transmit a static image to accompany a specific audio track. Not only does this feature allow stations to send their logo or album artwork in sync with the audio, but advertisers also have the opportunity to show a logo or other branding during the adverts they place, thereby increasing the value of the advertisement.
A successful digital radio system must provide new opportunities for broadcasters to create new content or expand into other types of digital data services to generate revenue.
Future-proofing
Supporting next-gen technology to remain relevant as new services emerge
Streaming technology continues to pose a significant challenge to radio broadcasting through mobile devices and internet radio products. Since its introduction, the success of radio has been shaped by providing local content in a reliable, cost-effective manner. And, unlike many services today, there are no subscriptions.
Yet, radio can benefit from the internet and vice versa. To ensure adequate content distribution, radio broadcasters must adapt their technology and services to coexist and interact with web feeds.
Today, industry leaders are advancing hybrid radio solutions, combining broadcast radio content with internet content. Together, they provide reliable local information, expanded programming and social media. An example of this type of solution is HD Radio – one of the most successful digital broadcast technologies worldwide. A sustainable solution like HD Radio supports a roadmap for achieving compatibility with the internet and future technologies.
The path forward
Radio broadcasting provides reliable, highly accessible local information to the entire community, whether people are listening at home or on the go. When delivered digitally, local leaders have the opportunity to not only tackle the digital divide, but also provide a foundation for current and future economic growth. Solutions like HD Radio take a hybrid approach, integrating with existing internet feeds and laying the foundation for compatibility with the next generation of innovations. Recent tests of the solution in Delhi highlighted its ability to address the four key objectives to consider when transitioning to digital. A deep level of analysis and scrutiny will help ensure success while meeting the local industry's needs for decades to come.
---