As domestic business travel picks up, and many enterprises gear up to resume international business travel, the prospects for travel management software is looking up again. In an interview, Mankiran Chowhan, Managing Director of SAP Concur, and Matthew Goss, Senior Vice President and General Manager for Asia-Pacific and Greater China, explain how the market has changed, and how technologies like AI and ML are helping companies enhance their productivity. Edited excerpts:
Business travel is now associated with constrained budgets and more security protocols. How is technology helping enterprises overcome these restraints?
Chowhan: 78% of Indians want to resume business travel, but in the last few months, the most common ask from CFOs is the need for real time visibility of information.
Visibility before the expenditure happens is where a lot of the technology tools can help. It is astonishing to note that only 11% of Indian organisations are truly automated in terms of spending. For some companies, simple automation may be enough -- you (have to) think about how the data sits in isolation, or is integrated with finance and payroll solutions, how is the seamless flow happening throughout the organisation -- that is where the 11% lies. Some companies are taking siloed approaches to automation, but our focus is to really drive the whole enterprise to become intelligent.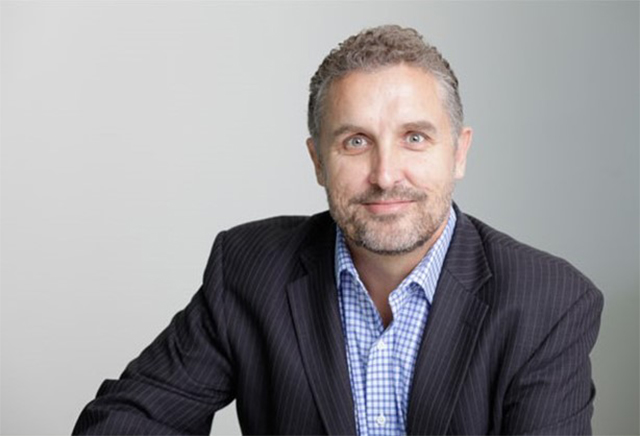 Mathew Goss
Goss: A majority of discretionary spends stopped during the pandemic, so we changed the policies and adhered to policy changes by customers. We introduced pre-approval of these spends, i.e. managing the expenditure before it occurs.
How has the expense management software market changed over the past 18 months?
Goss: Domestic business travel is coming back, although international business travel is a no-go. Most companies are moving their business travel budgets to home-office type of expenses. In the next year, I am sure business travel will pick up.
How is artificial intelligence and machine learning (AI/ML) being used to enhance the Concur platform?
Goss: We have a rich ecosystem of partners innovating on top of Concur. The simplest example of AI/ML being utilised is how a photo of a handwritten receipt can be written into an expense line for you. The North Star for Concur globally is to have a business report that writes itself. Companies are focused on costs and the improvements are necessary in terms of backend auditing. This auditing helps recognise vendors of good repute, and also ensure that an expense incurred six months ago isn't being resubmitted six months later.
What are the top different requirements that clients are requesting from travel expense management today?
Goss: The employee experience is at the topmost position. The type of work tools that they use in their personal lives, they want the same to be replicated in the enterprise as well. The second is spend governance, to ensure that every dollar spent is a good dollar. This is in terms of getting the best vendor negotiations, best deals from hotel chains, or from airlines that provide corporate travel services. Third is control and compliance. Customers request for real-time business visibility, ensure that spending is compliant with company policy and then lastly, many companies want solutions that are flexible to expand and accommodate growing businesses engaged in acquisitions and mergers.
There is a lot of talk about real-time visibility of spends, so how can the CFO, CIO go about building a real-time visibility protocol?
Chowhan: Let's take an example, if you were traveling and took a pre-budget approval, the data is entered in a siloed application, but the travel exceeded the budget, there is no reconciliation happening of all the applications, at the backend. On many occasions there are no pre-budget approvals, because technology does not allow for pre-budget needs, or it is just manual and occurs on emails.
It is a lot more useful for us to get proactive information when we are about to exceed a budget, versus reactive information from the finance team saying that the employee cannot travel for the rest of the year. The proactive method would be to give an intimation that 60% of the budget has been spent and provides strategies on how the remainder of the budget can be utilized in the best possible manner. But once the data is available on a consolidated platform, there are a lot of business insights that can be derived from that information.
---