Hubble control unit to receive software fix as NASA seeks to reactivate iconic telescope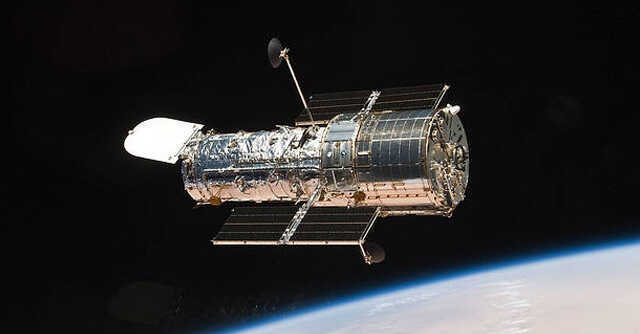 The National Aeronautics and Space Administration (NASA) has decided to explore a software fix for the abrupt issue that has shut down the Hubble Space Telescope.
One of the most iconic space telescopes of all time and a veteran of American space quest, Hubble has been out of action since October 23, 2021 – after reporting an abrupt issue.
While an intermediate fix was issued and Hubble was brought back to life for a short while, it has since encountered issues again – sending its instruments into safe mode.

An official statement on the matter by NASA says, "The Hubble team is focusing its efforts to isolate the problem on hardware that commands the instruments and is part of the Science Instrument Command and Data Handling Unit.
Specifically, the team is analysing the circuitry of the Control Unit, which generates synchronisation messages and passes them onto the instruments. While analysing the Control Unit, the team is working to identify potential workarounds for the issue. These include possible changes to instrument flight software that could check for these lost messages and compensate for them without putting the instruments into safe mode."
The data synchronisation message in question is a set of commands based on official timing information of instruments aboard Hubble. This set of data is used to relay commands between Hubble and its on-ground controllers, and loss of these mean that the spacecraft would fail in coordination with its base back on Earth.

On October 25, about two weeks ago, multiple instruments aboard Hubble reported loss of data synchronisation messages, and after multiple messages failed, went into safe mode. The legendary telescope has been inactive since then, and now, a recovery team aims to bring it back online.
Members of Hubble's Science Instrument Command and Data Handling Unit have now decided to use a software fix to patch potential issues with the circuitry of the Hubble Control Unit.
The fix will seek to bring the Advanced Camera for Surveys (ACS), a specialised camera unit aboard Hubble, back online. However, the NASA statement says that it may be a while until all of Hubble's instruments are brought back online.

Some of Hubble's latest observations included observing an ancient galaxy in the early years of the universe that is unnaturally devoid of star-forming gas, as well as the live observation of the death of a supernova in a distant galaxy.
---