IIT-KGP team among eight finalists of Adobe Analytics Student Challenge 2021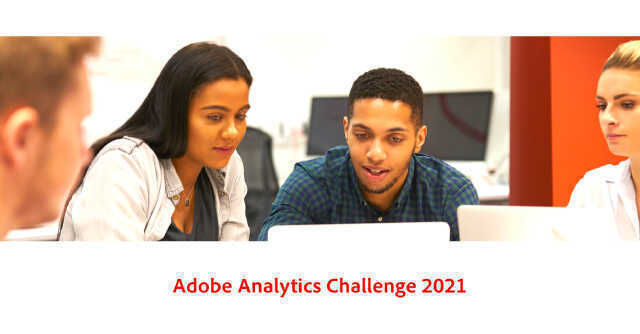 A team of students from the Indian Institute of Technology, Kharagpur (IIT-KGP) has ranked among eight finalists of the Adobe Analytics Student Challenge, 2021.
With the finals set for November 9, this year's competition was pivoted around ecommerce recommendation strategy.
The partnering company with Adobe this year is The Walt Disney Co, for whom participating teams were tasked with developing ecommerce strategies based on data gathered and processed through Adobe Analytics.

The IIT-KGP team is the sole representative from India, alongside teams from other universities such as Yale School of Management and University of California-Davis.
The annual Analytics Challenge, organised by Adobe, saw over 8,300 applicants from more than 700 institutes globally, according to the company.
The challenge designed for participating teams in 2021 was to use data sets and formulate strategies that boost returning customers, better profile usage intent and retain abandoned shopping baskets across Disney's myriad ecommerce offerings.

Part of the challenge this year included identifying customer behavioural patterns among returning buyers. This data was then put in use to devise strategies such as increasing per-order cart value, and reduce cart abandonment.
Talking about the relevance of such a competition in modern day academics, Anil Chakravarthy, executive VP and GM of Adobe Experience Cloud, said, "Students are entering a job market today that has fundamentally changed in the past 18 months, as the pandemic brought even more of our daily lives online. You will not find a single organisation now where technology is not the centrepiece of its overall strategy, and it makes digital literacy crucial for the next generation to compete successfully in the digital economy."
Adobe pegs its annual Analytics Challenge as a competition where students at the nascent stage of their careers can use this experience as a training ground to begin their work life.

The winners of the competition, which will be announced tomorrow, will also get a prize money for producing the best ecommerce strategy using the analytics suite.
The 2020 Adobe challenge was won by students of IIT (ISM) Dhanbad, which took home a $35,000 prize for its recommendations to partnering brand, Nike.
---