Global crypto economy crosses $3 tn, making it larger than world's biggest companies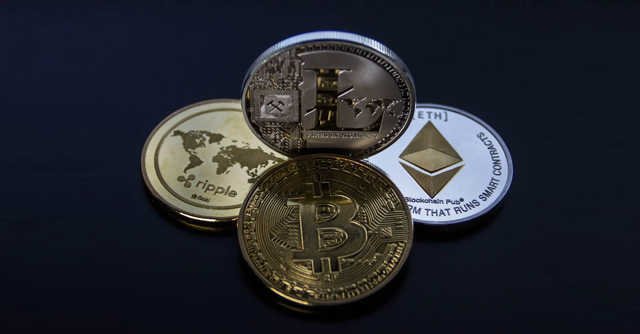 Record rallies from Bitcoin (BTC) and Ethereum (ETH), arguably two of the world's most prominent cryptocurrencies, have seen the valuation of the global crypto economy cross a staggering $3 trillion for the very first time.
This makes the cryptocurrency market officially larger than the biggest public companies in the world, and what makes this feat even more staggering is how the crypto growth has come in a much shorter span of time – in comparison to what the traditional companies have spent to hit their highest valuations.
As of November 8, the global crypto market saw a 3.7 percent jump in overall value after strong rallies sent both BTC and ETH into record highs.

According to data from Bitcoin.com, the global market has 10,464 crypto coins, and collective trading a day prior touched a net transaction volume of $206 billion in one day.
This helped boost the total valuation of the crypto market to $3 billion, which has reached the mark in less than 13 years.
Speaking about the milestone, Netero Dai, Asia CEO of crypto exchange OKEx, said, "Inflation is the biggest enemy of investments and crypto assets provide a strong hedge against inflation, institutional and retail investors have now realised that crypto as an asset class is the only way to create sustainable, long-term wealth which is not limited by traditional growth markets of the world.

The much-expected Bitcoin upgrade aka Taproot upgrade will bring in a more efficient system and is expected to further boost the confidence of new and old investors."
In comparison, the world's biggest companies have taken much longer to reach the $2 trillion figure, aided and abetted by the traditional growth factors of the conventional economy. Saudi Aramco, the world's first $2 trillion company, hit the mark in December 2019 – close to 86 years since its inception in 1933.
Microsoft, which was formed in April 1975 and went public in March 1986, hit the magic figure earlier this year catapulted by the covid-19 pandemic – in June 2021. It took the latter 46 years to reach the $2 trillion valuation mark.

Apple, which was founded in April 1976 and went public in December 1980, reached the $2 trillion valuation figure in March 2021 – taking a total of 45 years to reach this mark.
The fastest company to reach the $2 trillion figure before this was Google, whose parent company Alphabet has incidentally hit the mark earlier today.
Founded in September 1998 and taken public in August 2004, Google took 23 years to hit the mark.

The global crypto market, incidentally, is already $1 trillion ahead of all of them – in less than 13 years' time.
Shivam Thakral, CEO of Indian crypto exchange BuyUCoin, says that alongside an investment avenue to beat inflation, smaller crypto coins have also largely contributed to the rise in valuation.
"There is growing excitement around decentralised finance (DeFi) and non-fungible tokens (NFTs) and with meme coins like DOGE and SHIB offering low-cost entry to investors, the market is expected to grow further," he says.

---