Google is using computer vision, machine learning to find art-lookalikes of people's pets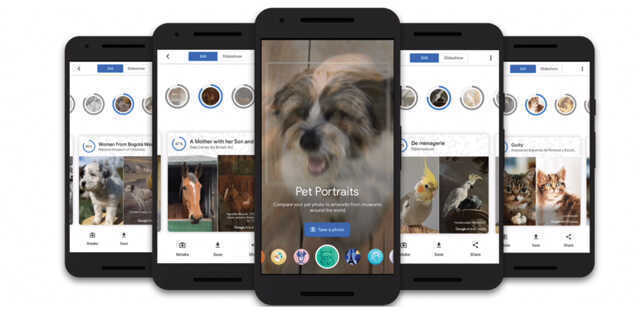 Remember Google Arts & Culture's selfie-matching feature that went viral in 2018 and went on to generate over 120 million selfies? Now Google is doing something similar for pets, considering the large volume of dog and cat photos shared on social media platforms.
Google is calling it Pet Portraits and it will work for all sorts of pets including dogs, cats, fish, birds, reptiles, horses, or rabbits.
Like the art selfie feature, which allows people to find their lookalikes from historical artworks, Pet Portraits will look for the doppelganger of their pets in the platform's large collection of artworks including Egyptian figurines, Mexican streets art, or Chinese watercolors.

Although the feature will provide pet owners a new spin to share their pet photos on social media, it will also help revive interest in the treasure trove of old artworks buried in museums and archives.
To start a photo match, users will have to open the camera tab in the Google Arts & Culture app, which is available on both Android and iOS.
After a pet portrait is captured with the camera, the app will use a trained computer vision algorithm to recognise the position of the pet and crop it. Then the machine learning (ML) algorithm will match the pet's photo with thousands of artworks on the platform to find the ones that look most similar.

Once the match is complete, the app will let users share the pet portrait with the matching image as a single image or a GIF slideshow.
In addition to finding lookalikes of their pets, users can also learn about the artworks and artists behind them. These details would make their social media posts more interesting.
Google Arts & Culture app has thousands of artworks provided by its partner institutions, which includes over 2,000 museums and archives across the globe.

Social media platforms are flooded with pet photos, particularly dogs and cats.
According to an older study by BarkBox, people who have dogs as pets post a picture or talk about them on social media six times per week.
---