Intuitive Digital Transformation for Future Proofed Growth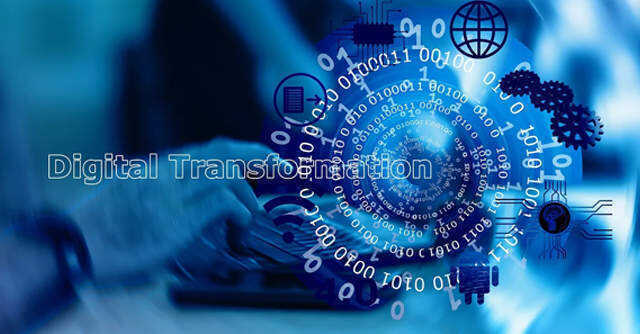 On, 14th September 2021, a group of 10 IT leaders from multiple industries, debated and discussed digital transformation needs in a simulative environment, virtually. The session was led by Shalil Gupta, CBO, Mosaic Digital, Kannan Seshadri, AVP, Cloud Business, Precision Infomatic, & Vijay Srinivasan, Head – Solution Architect at AWS.
Business transformation is achieving escape velocity – rapidly transforming customer and stakeholder experiences. Companies are at the same time combating the debilitating effects of the pandemic. Accelerated digital transformation is imminent and crucial to enable these business changes. Rapid changes in consumption and work patterns have heightened the need to transform verticals, processes, operations, and leadership. Intuitive digital ecosystems and agile platforms will soon be the cornerstone, enabled and aided by Cloud & AI.
Here are some of the key findings by top industry leaders that can formulate successful transformation, deliver maximum value & assist in gaining geometric growth in success metrics. Plus, it also highlights how proactive & pre-emptive transformation planning against challenges could cut across business functions and chart cognizant long-term synergies for a company.

3 transformation types—one driven by best practices, technology led, and value-driven. To be a differentiator or niche—value-driven transformation is the key.
Journey & transformation is unique for each organisation. Identifying where value could be created across your processes would be the cornerstone of blueprinting transformation
Focus on fundamentals: start with business process identification and then shift to technology.

Integrated approach is vital: Integration & alignment with the processes, standardisation across all multi-locations to ensure people are working in one method one process one system instead silos – would become the underlying operating model for transformation
Bringing agility and high availability: to ensure data visibility, be able to access systems seamlessly and also ramp up-&-down on-demand, by transforming existing data centers and adopting a hybrid approach or shifting to the cloud.
Blueprint of transformation: integration, standardisation, revamping, application change, talent redefinition, & organisation structure revamping blueprinted with metrices defined

3 phase methodological approach: assessment, mobilisation, modernised & optimisation – the core value chain for a transformative process
Create visibility across the supply chain: identify gaps in business processes, connect loose ends, and integrate apps – make the process predictive
Measurement method: cost saving/cost incurring + nimbleness + single source of truth the customer with integrations across operations, suppliers, customers, and workforce

5 pillars of intuitive transformation: culture, operating model, the pace of innovation, ecosystem integration, & platform – to drive digital transformation planning
---