Microsoft's AI-enabled Intelligent Order Management solution is now available in India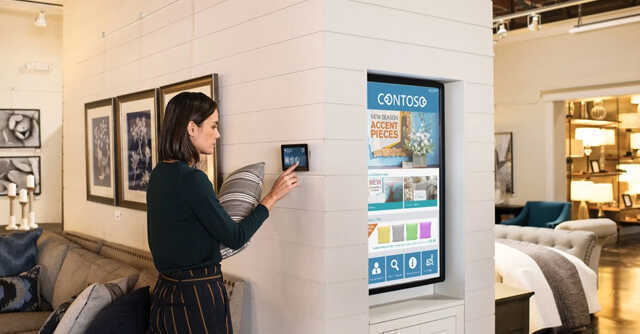 Microsoft has announced the general availability of its artificial intelligence enabled Dynamics 365 Intelligent Order Management solution for online businesses in India.
The company claims that the solution can help online businesses grow and become more efficient by automating and optimising fulfillment, managing order life cycle with real-time insights, and enhancing customer experience.
The Order Management cycle is a key component for any e-commerce business. Lack of visibility over an order cycle from intake to fulfillment can lead to inefficiency and ruin the customer experience, which can impact the company's bottom line.

Post pandemic, most customers prefer to buy online. This has forced many businesses to move online too. As businesses scale to meet demand, inflexible legacy infrastructure can come in the way of fulfillment and delivery.
Dynamics 365 Intelligent Order Management is an out-of-the-box solution that can be easily deployed in a low-code or no-code environment, claims Microsoft.
It supports all buying methods like purchasing online or from an app.

"Businesses are moving away from rigid and monolithic solutions towards agile business applications that can be deployed quickly, integrated seamlessly with other existing systems, and can collect and unify extensive amounts of data from various touchpoints unlocking siloed data," Stephanie Dart, Director of Product Marketing, Microsoft Dynamics 365 said in a blog post.
"With Intelligent Order Management, we are providing businesses with the ability to meet these growing digital commerce needs and drive organizational agility by empowering them to scale rapidly with partner connectors, accelerate time to market with a flexible architecture and improve order accuracy with fulfillment insights," Rajiv Sodhi, Chief Operating Officer, Microsoft India said in a statement.
According to Microsoft, with Dynamics 365 Intelligent Order Management solution, businesses can manage the entire order lifecycle using customizable dashboards that leverage machine learning (ML) to deliver real-time inventory insights. They can also use it to model and automate responses in case of fulfillment constraints and customise order flows as per their specific requirements.

It can also help businesses scale up by accepting orders from anywhere and enhance customer experience by providing flexibility to buy in-store, buy online and pick-up in-store or deliver to home.
Microsoft Dynamics 365 is a cloud-based platform that provides solutions for enterprise resource planning (ERP) and customer relationship management (CRM).
One of the Dynamics 365 products called Connected Spaces for offline stores is also a part of Microsoft's metaverse vision. It uses AI and computer vision to generate insights from cameras and sensors placed in the physical world. Using those insights, store managers can identify problem areas faster and offer a better experience to customers.

---