Tim Cook reveals he owns crypto, but says he isn't giving anyone 'investment advice'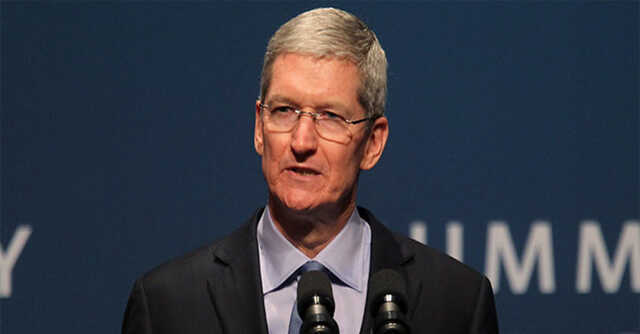 Apple CEO Tim Cook, one of the most followed tech personalities across the globe, revealed yesterday that he owns cryptocurrencies.
However, Cook also voiced his conservative approach towards the cryptocurrency market, while speaking at the New York Times DealBook online conference.
He also spoke about his outlook towards cryptocurrencies, as well as how Apple may approach this sector.

"I think it's reasonable to own it (cryptocurrencies) as part of a diversified portfolio. I'm not giving anyone any investment advice, by the way," Cook said when questioned about his outlook towards cryptocurrencies.
The executive went on to state that while he has been researching cryptocurrencies personally, he does not believe that Apple will either invest in any crypto script, or accept crypto payments for its products – at least as of now.
Cook further went on to state that one of the key reasons why Apple does not plan on investing in cryptocurrencies is because he does not believe that shareholders of his company invest in Apple in order to get an exposure to cryptocurrencies.

Cook's insights, incidentally, come amidst a record crypto rally in recent times.
The global cryptocurrency market soared to cross $3 trillion in overall valuation, after enthusiasm towards the future of cryptocurrencies as well as factors of inflation in the conventional market saw both Bitcoin and Ethereum, the highest valued cryptocurrencies, reach new highs.
While many have sounded enthusiastic and expect the rally to continue, others have also taken a more conservative approach towards it.

Notable personalities with strong social media following have continued to remain divided in terms of investing in cryptocurrencies. While Tesla and SpaceX chief Elon Musk has been one of the most vocal supporters of investing in cryptocurrency, others such as Edward Snowden have been considerably less enthusiastic.
Snowden, in fact, recently hit out at users buying the cryptocurrency Shiba Inu (SHIB), suggesting that doing so makes for an irresponsible and largely speculative approach at investing money.
---