VMware, Intel partner to upskill women returning to work after break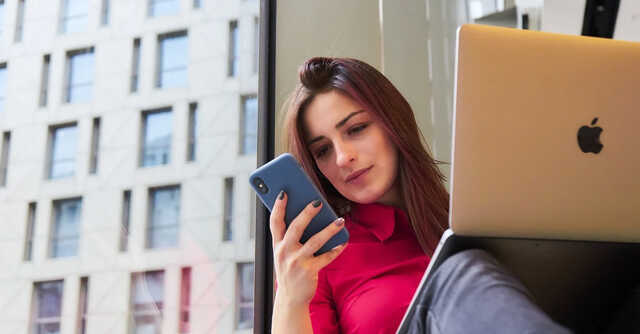 VMware Inc. has joined hands with Intel to upskill more women under the 'VMinclusion Taara' upskilling programme, which aims to help 15,000 women return to work and their careers after a break.
Launched in 2019, VMware's upskilling programme provides free technical education and certification courses in cloud management and automation, data centre virtualisation, networking and digital workplaces.
Association with Intel will allow VMware to expand the programme and offer more courses and upskilling opportunities for women.

Intel on its part will offer free courses from its home to office programme that will focus on building developer skills.
Intel will also provide courses that would help participants enhance their knowledge in artificial intelligence, machine learning, deep learning, natural language processing, time series analysis, DL for robotics and anomaly detection.
"The collaboration between Intel's home to office programme under the BeingWISE initiative and the VMinclusion Taara program will open avenues for talented women developers in the country who are looking to upskill and find a path back into the workforce after a career break.

We believe shaping the skills of women technologists, who make up a critical workforce, is imperative to driving greater innovation and growth for the industry," Nivruti Rai, Country Head, Intel India, and Vice President, Intel Foundry Services said in a statement.
Intel India's home to office programme was launched in 2017 to help women get back to their careers after a break. It falls under Intel India's BeingWISE (Women Innovators, Social leaders, and Entrepreneurs) initiative which aims to boost inclusive participation of women in the workplace.
So far, over 12,000 women have registered for the VMinclusion Taara programme and over 2,000 women have successfully returned to work.

The programme has been supported by several organisations including Bharti Airtel, Cognizant, Cerner, Dell, and NTT Ltd.
VMware India has also signed an MoU with WE HUB, a Telangana government's initiative for women entrepreneurs to extend the upskilling programme in the state.
Studies show that people returning back to work after a long interval often struggle to regain their foothold due to the skill gaps.

---