'5G will open doors for India to make it to the league of global digital economies'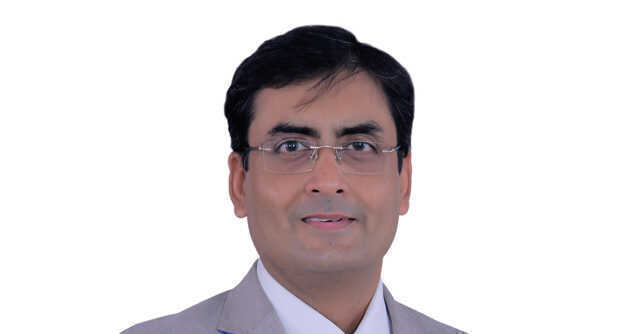 Enterprise software and IT solutions provider Oracle plans to open 14 cloud regions over the next year, catering to digital transformation, data sovereignty, and migration from on-premise needs of its customers. The company will be taking the total number of available cloud regions to 44, with two currently in India. In an interview, Kapil Makhija, Head-Technology Cloud, at Oracle India, spoke about why India is one of Oracle's biggest markets and the avenues 5G will open here. Edited excerpts:
What impact are you expecting 5G to have on the growth of cloud infrastructures, including your own?
5G will spawn smart ecosystems where participants and 'things' can engage, transact and share information using a common digital platform. However, 5G introduces a number of innovative and disruptive networking paradigms, many of which had not been applied to mobile networks in the past. Operators will need the right partner to enable them in building a robust and scalable core, which can deploy multitudes of network functions independent of the underlying frameworks.

5G will certainly open doors for India to make it to the league of major global digital economies. Given the telecom sector's rich contribution to India's digital journey, we expect significant growth in demand for Oracle's enterprise-class cloud infrastructure. Our Communications Global Business Unit is collaborating very closely with the world's top telecom companies to help shape the future of the industry.
What's your perspective on a multi-cloud approach and better interoperability for the future of IT infrastructure?
The reality is that customers are demanding more cloud interoperability. More and more C-level executives are mapping strategies that mix and match cloud providers. They don't want vendor lock-in. This multi-cloud phase is made possible by the emergence of modern cloud providers that can better support enterprise workloads. Many business and IT leaders are keen to take advantage of the fact that certain workloads run better or cheaper on different clouds. So yes, multi-cloud is the new normal.

What are some of the biggest challenges with multi-cloud adoption?
There is more to multi-cloud than just using lots of different cloud providers. When organizations don't get their strategy right, complexity becomes a challenge, such as when a jumble of cloud services are randomly added over time. Therefore, multi-cloud should be a deliberate and coherent strategy. It's similar to assembling on-premises the best of breed tools for specific tasks/functions from different technology providers - but in a cloud model.
It's also important to study pricing models carefully and in totality. Beyond just assessing basic compute and storage services costs, it's important to make sure the network bandwidth charges are lowest as well. Many customers have discovered the hard way that while shipping data into their cloud of choice is free, getting that data out again can be very expensive. Because, for many companies that need to flow data to end-users on the internet – (video streaming as an example) - data egress charges add up fast. Those charges also mount up quickly for any business that must move application data from one cloud to another.

What about the competition with Google Cloud and AWS going all out in India currently, what is your strategy?
Over the next year, we will open 14 cloud regions with new locations across Europe, the Middle East, Asia Pacific, and Latin America. In total, we plan to have at least 44 cloud regions by the end of 2022. India is one of our key and fastest growth regions globally. We have consistently clocked high double-digit growth in India in the last 4-5 years. It is for this reason that India was one of the first few countries globally where we opened two local next-generation cloud regions (Mumbai and Hyderabad) in quick succession. Both these cloud regions are seeing healthy cloud consumption and continued growth. Based on growing demand, we will look to further expand our cloud presence in the region.
---