Vertica ties up with NetApp to deliver ML based analytics to on-premise environments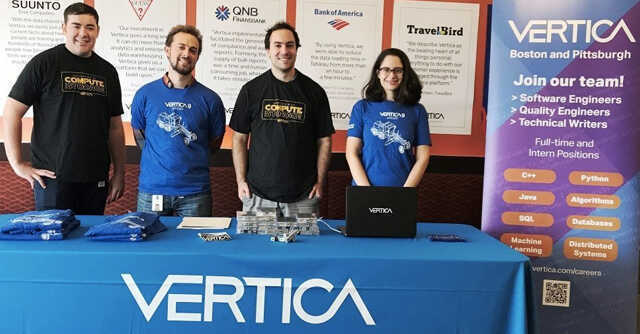 Analytic database management software company Vertica has announced a new integration with NetApp StorageGrid.
StorageGrid is NetApp's software-defined object storage solution for large archives and data repositories.
The StorageGrid implementation is expected to provide Vertica with cloud native analytics capabilities for on-premise environments that will enable its clients to elastically scale capacity and performance as data volumes grow and machine learning becomes a strategic business driver.

"With this NetApp integration, we are committed to providing our joint customers with the broadest options to power their strategic analytical and machine learning initiatives in the way that works best for their businesses -- today and in the future," said Colin Mahony, senior vice president and general manager of Vertica.
The integration will help clients to deploy object storage as an appliance-based solution or in a software-defined model, which will provide analytics and machine learning deployments at scale.
The solution will allow for isolating workloads based on specific needs of departments and use cases.

It will also help optimise the data lifecycle by fine-tuning data availability, performance, locality, retention and protection.
In terms of speed, Vertica will be able to deliver queries 10 to 25x faster than conventional databases and is claimed to provide better node recovery and faster compute provisioning.
"Enterprises today require data and infrastructure solutions that offer simplicity, speed, and performance in order to differentiate their business and deliver the best experience to their customers," said Duncan Moore, senior director, product management at NetApp.

---